ALAPPUZHA (5 Days)

THEKKEDY (5 Days)

THEKKEDY (5 Days)

THEKKADY (5 Days)

THEKKADY (5 Days)

ALLAPPUZHA (5 Days)

THEKKEDY (5 Days)

ALLAPPUZHA (5 Days)

MUNNAR (5 Days)

MUNNAR (5 Days)

munnar (5 Days)
---
Enjoy your Holidays with Malala Holidays
kearala honeymoon package (5Days/4Night) - Book Deluxe type Honeymoon tour package which covers Alappuzha, Lakkam Waterfalls Munnar, Munderi Kadavu Bird Sanctuary, Munnar, Thekkady, Chennai(Tamil Nadu) from meetmytour holidays with great savings.. kearala honeymoon package offers We additionally providing to customers a welcome flower bokeh and 2 bottle water , All Language fluent Driver .
---
What's
include
We additionally providing to customers a welcome flower bokeh and 2 bottle water , All Language fluent Driver
AC Cab
Breakfast
Parking Fees
Airport Pickup/Drop
Houseboat
Transfer and Siteseeing
What's
excluded
Excluded from kearala honeymoon package
Additional sightseeing or extra usage of vehicle
Vehicle
Used
Hotels
Used
9846286755, 9061281666
5 DAYS 4 NIGHT ( 2 PAX )
DAY 1 , COCHIN– MUNNAR
We welcome you to the gods on country with a wonderfulflower bokeh will be your journeystarts towards munnar hill station. Onthe winding roads, you will get to see Cheeyappara waterfalls and Valera waterfalls, the milky waterfalls of Kerala. Then we go to spice plantation visit, afterThereafter Overnight stay at munnar- to get a cool sleep, at an altitude of6000 ft with an aroma of tea leaf everywhere.
DAY 2, MUNNAR
After breakfast you will start to explore thescenic beauty of munnar. For nature lovers, this hill station is nothingless than a paradise. Starting your day with beautiful flowers and manyvarieties of roses in Rose Garden, we will move to Mattupetty Dam and KundalaLake where the views are delightful for natural lovers. Thereafter you will seeEco Point and Eravikulam National Park. Eravikulam national park is well knownfor its endangered nilgiri thar and several other species of rare animals,birds and butterflies. Moving on to Tea Factory you will be amazed to see the teaplantations, stretching endlesslythrough the terrain that looked like a painting. Overnight stay at munnar.
DAY 3, MUNNAR - THEKKEDY
After breakfast you will be transferred from munnar to thekkady onthe way the Photo Point can make a memorable spot in your life. Reachingthekkady you can experience, Periyar Lake located at Periyar National park andworth spending some time watching the greenery and wildlife and moreactivities. Overnight stay at Thekkady.
DAY 4 , THEKKEDY- ALLEPPEY
After breakfast you will betransferred from thekkady to alleppey. There, floating in the backwaters ofKerala gives you an enchanting feel. Moreover, the House Boat journey in thebackwaters surrounded by tall coconut trees will be a breath taking view.
DAY 5, ALLEPPEY –COCHIN
After breakfast you will travel to cochin airport or railway station, With the eternalmemories of Kerala. With malala Holidays
· We additionally providing to customers awelcome flower bokeh and 2 bottle water , Toll Park, Driverpetta , Driver Food allovence
· you get every hotel breakefast including thepackage, lunch &Dinner also available there,
· You get breakfast , lunch, evening snacks& Dinner including I n this houseboat .
· better Vehicle & rooms etc…. MalalaHolidays gives you a better and wonderful services
50 % AMOUNT WILL BE PAY AT THE TIME OF BOOKING , BALANCE AMOUNT WILL BE PAY FIRST DAY OF TOUR PACKAGE
Location Covers
In Kerala
---
---
---
---
---
Location Covers
Outside Kerala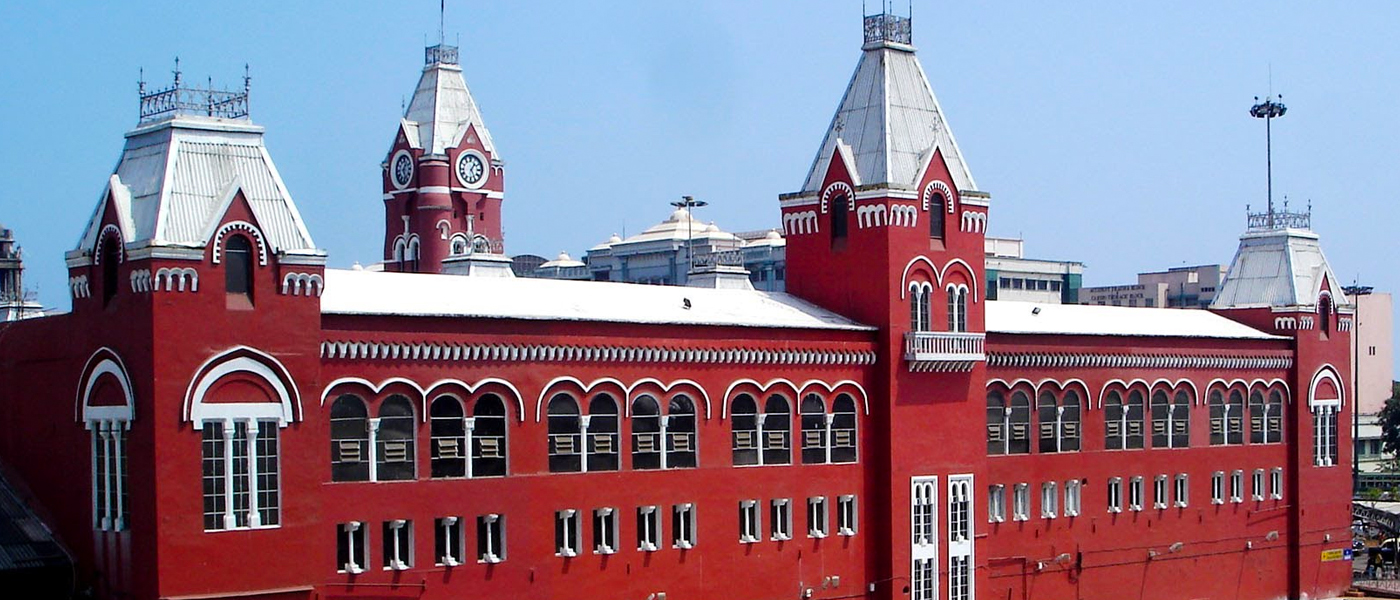 Chennai
Plan your cheap Chennai trip today with meetmytour and enjoy best Chennai travel experience..
Things to enjoy in
Chennai(Tamil Nadu)
Chennai is located on the south–eastern coast of India in the north–eastern part of Tamil Nadu on a flat coastal plain known as the Eastern Coastal Plains. Chennai, also known madras, is the biggest cultural, economic and educational centre of south India. In 2015 Chennai was named the hottest city (worth visiting, and worth living in for long term) by the BBC, citing the mixture of both modern and traditional values. The Chennai Metropolitan Area is one of the largest municipal economies of India. Chennai is also known as a major film production centre. Chennai is one of the 100 Indian cities to be developed as a smart city under the Smart Cities Mission.
---
Special offers
exclusively for you..!!
---
61 Reviews
---
G P
Govind Padma
Cost effective package with excellent services. Thank you for Meetmytour also whose staff actually involved personally in all our schedule. everything was perfectly managed and well organized. I should hit 5 star.
- Friday, 23 October 2020 -
S C
Shihab City
Thanks meetmytour for your amazing services. We enjoyed a lot. Special thanks to Mr. Pratheesh for arranging everything in time..
- Thursday, 01 October 2020 -
S M
Sohail Mohiuddin
I came across Meetmytour tour agency when I was looking for a honeymoon packages. we had a great holiday tour to Mauritius.. since the day 1 Susan was with us and helped us in every aspect and planned our honeymoon tour without any difficulties.. Really appreciate your services. Thanks meetmytour.
- Tuesday, 20 October 2020 -
G G
Gayatri Gopinath
We were extremely pleased with our whole booking experience with meetmytour holidays. They provided best and good tour package options as compared to those from our local agents. Thank you meetmytour.
- Sunday, 18 October 2020 -
T J
Tessy James
Its really a nice experience in Kerala with meetmytour. They have given the best plans for me. Each day was amazing, especially in houseboat. I really recommend Them. Thanks guys for that amazing Trip
- Friday, 16 October 2020 -
L D
Laura D
Really enjoyed our Southern India trip with the most helpful team. Thanks meetmytout team for all your supports. In Kochi we stayed at the York Hotel, clean and comfortable and the staff could not have been more helpful. Overall we enjoyed a lot and hope to visit again.
- Saturday, 26 September 2020 -
A A
Aishwarya Agarwal
Thank you so much Susan for all arrangements to plan such amazing family trip to kerala. Below are some Good and Bad points so far. We had a great trip to kerala. Our travel agent meetmytour was super in planning and organizing such an amazing kerala trip.
- Thursday, 15 October 2020 -
A V
Arjun Viswanath
I thought it doesn't need the help of any travel agency when we planning a trip within india. But accidently i have joined with my friends when they have planned a trip with Meetmytour. But this was totally a different experience. Its totally a tight plan, just a 5 days trip in idukki. Only they can make such an amazing plan. In this days we have covered vagamon, ramakkalmedu, thekkady and munnar. We enjoyed a lot and strongly recommend to everyone..!!!.
- Thursday, 01 October 2020 -
T B
Tamjid Banu
First of all, I would like to Thank meetmytour team and the driver Somaraj for the great experience we had. The hotels were very good and at serene locations, that was better because it was our honeymoon trip
- Saturday, 24 October 2020 -
S S
Sonu Sharma
Extra ordinary service done by ruhi chandel. Really great coordination and great followp. Thank u.
- Tuesday, 20 October 2020 -
V V
Vaishnavi Vaishu
Extremely satisfied family trip to Munnar. Meetmytour really guided us. Provided hotel Garden Resort was simply awesome. Thanks a lot guys. Highly recommended
- Wednesday, 21 October 2020 -
R S
Ranjith Soman
Hotel in goa was not nice, even ac was not working properly after saying the issue nothing done by hotel management Cab driver was very friendly and a nice person, we need to have same person in next trip. Other than hotels, everything was nice and excellent.
- Wednesday, 21 October 2020 -
S K
San King
Happy with the smooth services and hassle-free travel experience from meetmytour travel agent. Keep up the good work guys.
- Sunday, 25 October 2020 -
S J
Sam Joseph
VIsited Ooty Kodaikanal with Meetmytour. It was a wonderful experience. The service was great in all aspects. We stayed two days in ooty and kodaikanal each. Especially the driver is so friendly and supportive, Overall we enjoyed a lot and hope to visit again.
- Thursday, 01 October 2020 -
S S
Stanly Shaju
Best concept for travelers and for Hotels, Travel agencies, Cabs, Guides and Restaurants. Easy to list your services in meetmytour..
- Thursday, 01 October 2020 -
kearala honeymoon package - Special Rates