Honeymoon2 (5 Days)
---
HONEYMOON TOUR PACKAGE - 5 DAYS/ 4 NIGHTS. OOTY, KODAIKANAL
HONEYMOON TOUR PACKAGE - 5D/4N. OOTY, KODAIKANAL (5Days/4Night) - Book Deluxe type Honeymoon tour package which covers Vagamon, Kodaikanal(Tamil Nadu), Coimbatore(Tamil Nadu), Ooty(Tamil Nadu) from meetmytour holidays with great savings.. HONEYMOON TOUR PACKAGE - 5D/4N. OOTY, KODAIKANAL offers HONEYMOON TOUR PACKAGE - 5 DAYS/ 4 NIGHTS. OOTY, KODAIKANAL .
---
What's
include
HONEYMOON TOUR PACKAGE - 5 DAYS/ 4 NIGHTS. OOTY, KODAIKANAL
AC Cab
Drivers Bata and Fuel Charge
Toll
What's
excluded
Excluded from HONEYMOON TOUR PACKAGE - 5D/4N. OOTY, KODAIKANAL
Entrance Fees
Flight / Train / Bus charges.
Vehicle
Used
Hotels
Used
Day 1 : Coimbatore - Ooty (98Km). You are greeted on arrival at the Coimbatore airport/ railway station. Then proceed to Ooty the Queen of Hill stations. Ooty is an ideal hill station with green hills, the cascading waterfalls and sparkling brooks, all make the hill stations a delight for the eyes of the city-weary. Check in at the hotel as you arrive in Ooty. Evening free for shopping and other activities and over night stay at Ooty
Day 2 : Ooty After breakfast proceed for a site seeing tour of Ooty. Visit the Doddabeta Peak which is the highest peak of Ooty. From here you will get a very panoramic view of the neighboring regions. By noon back at Ooty town. Afternoon visit the famous Botanical garden built in 1847 and the Ooty Lake were boating facility is available. Horse-back riding around the lake also is available. Evening free for shopping and other activities . Overnight at Ooty.
Day 3 : Ooty - Kodaikanal (236Km). After breakfast proceed to Kodaikanal, one of the most popular serene hill stations in India. With her wooded slopes, mighty rocks, enhancing waterfalls and a beautiful lake, Kodaikanal will mesmerize any visitor. Check in at the hotel. Evening at leisure. Over night stay at Kodaikanal.
Day 4 : Kodaikanal After morning breakfast proceed for half day local tour of Kodaikanal, covering Bryant Park, Coakers walk, Pillar Rock and Suicide point. Evening visit Kodai Lake. Kodai lake is a man-made star shaped lake, which spreads out over sixty acres. Evening back to hotel and over night stay at Kodaikanal.
Day 5 : Kodaikanal - Coimbatore (170Km). Morning after breakfast check out from the hotel and proceed to Coimbatore. airport/ railway station for onward journey.
Package Rate
| Honeymoon Package | Rate for a couple |
| --- | --- |
| Budget | Rs. 24,600/- |
| Deluxe | Rs. 27,850/- |
| Super Deluxe | Rs. 33,450/- |
| Luxury | Rs. 42,300/- |
Inclusion
Hotel accommodation in above said hotels/ resorts on twin sharing basis.
Daily breakfast
One candle light dinner
One flower decoration and one cake
20 hour boating in an a/c houseboat with all meals. (A/c can be used only between 9 pm and 7 am when the houseboat is haulting in case of Budget and deluxe package and a/c can be used full time for luxury package) (Applicable in only in packages where houseboat cruise and stay is inlcuded)
Transfers and site seeing as mentioned in the itinerary by a/c Indica for Budget/ Deluxe package and a/c Indigo/ Swift Dezire for luxury package.
Toll, parking, drivers batta, inter state tax etc...
All prevailing taxes like luxury taxes, service taxes and expenditure taxes where ever applicable.
Exclusion
Any air/ train fares & personal expenses like telephone, fax, internet, laundry etc
Entry tickets, permit fees, boat/ ferry tickets etc at various places of site seeing.
Location Covers
In Kerala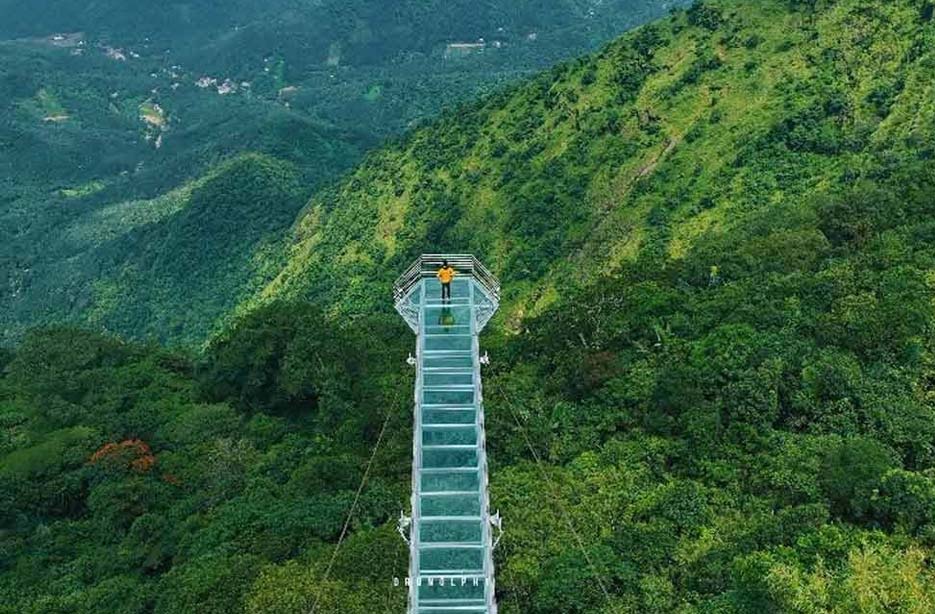 Vagamon
Idukki
Vagamon, also spelt Wagamon, is a hill station located in Meenachil taluk and Kanjirappally taluk of Kottayam district and Peerumade taluk of Idukki district of the state of Kerala, India.
Vagamon, Idukki is one of the most beautiful tourist destinations in south India to hold the attention of global tourists. Holidays in Vagamon should be an amazing experience for all nature lovers. Plan your budgeted Vagamon trip today with meetmytour and enjoy best Vagamon, kerala travel experience..
Vagamon History
Vagamon hill station in Idukki is among the few spots on the planet that need to be experienced first-hand to truly discover its glory. The grassy hills, velvet lawns and overall mysticism of the place cannot be replicated anywhere else in the world. This quaint town lies untouched by any modern influences and is neatly tucked away in Idukki district. Visitors can avail many activities including trekking, paragliding, mountaineering and rock climbing. People love travelling across a chain of three famous hills: Thangal, Murugan and Kurisumala. These are important to Hindus, Muslims and Christians, respectively, and are a perfect example of the communal harmony prevalent in the place. The Kurisumala monks have an enchanting dairy farm nearby that is an absolute delight to visit.
Vagamon Tourist Attractions
The nearby Kurisumala Ashram is an abode of calm and spiritual delight. This hill area includes 12 sub mounds where pilgrims visit. Travelers can enjoy trekking and climbing this high hill. The area is fully surrounded with tea estates and lakes. Hitech Bull Mother Farm KLDB Kolahalamedu.Acclaimed as a top research-oriented facility in the dairy sector in the State, the high-tech bull mother farm comes under the Kerala Livestock Development Board (KLDB), which was born after the integration of the Indo Swiss Project, Kerala, and the Bull Station in Dhoni in 1976. (restricted entry) Vagamon Meadows: The rolling green meadows of Vagamon has a lake amidst them. It has for long been a favorite location for shooting movie songs Bible Believers Assembly is located on Zion Nagar, Vagamon its a place to worship God in Truth and Spirit. It is the first Pentecostal church in Vagamon now with Malayalam, Tamil worship services Mitraniketan: Padma Shri Laurie Baker's & wife Dr. Elizabeth Baker's residence and hospital (now the residence is known as Ashasadan) also home to nurse Alina Cattani, and Dr. Hildegarde Sina, built by Laurie Baker in 1964 his inimitable style of architecture. Pine Forests: A valley having huge lofty pine trees lined in rows (pine valleys is one of the Most attractive place in Vagamon) Murugan Hill: It is situated near to Thangal Para. A Murugan temple is situated which is devoted to Lord Muruga with gorgeous stone age carving.[5] Paragliding and Paragliding Festival Mooppanpara: It is a v-shaped canyon, one of the admired viewpoints as well acknowledged as a suicide point. The outlook from the summit of the strenuous climb is amazing.
Reach Vagamon
Vagamon is located 15 km from Kottamala ,39 km from Thodupuzha, 23 km from Erattupetta, 33 km from Palai, 45 km from Kumily, 22 km from Kuttikanam and about 65 km from Kottayam. Cochin International Airport is the nearest airport, while the closest railway station is Kottayam. There are many fine resorts available in the surrounding areas with affordable cost for trekkers. Key tourist centers such as Thekkady, Peermade and Kulamavu are straightforwardly reachable from Vagamon.
---
Location Covers
Outside Kerala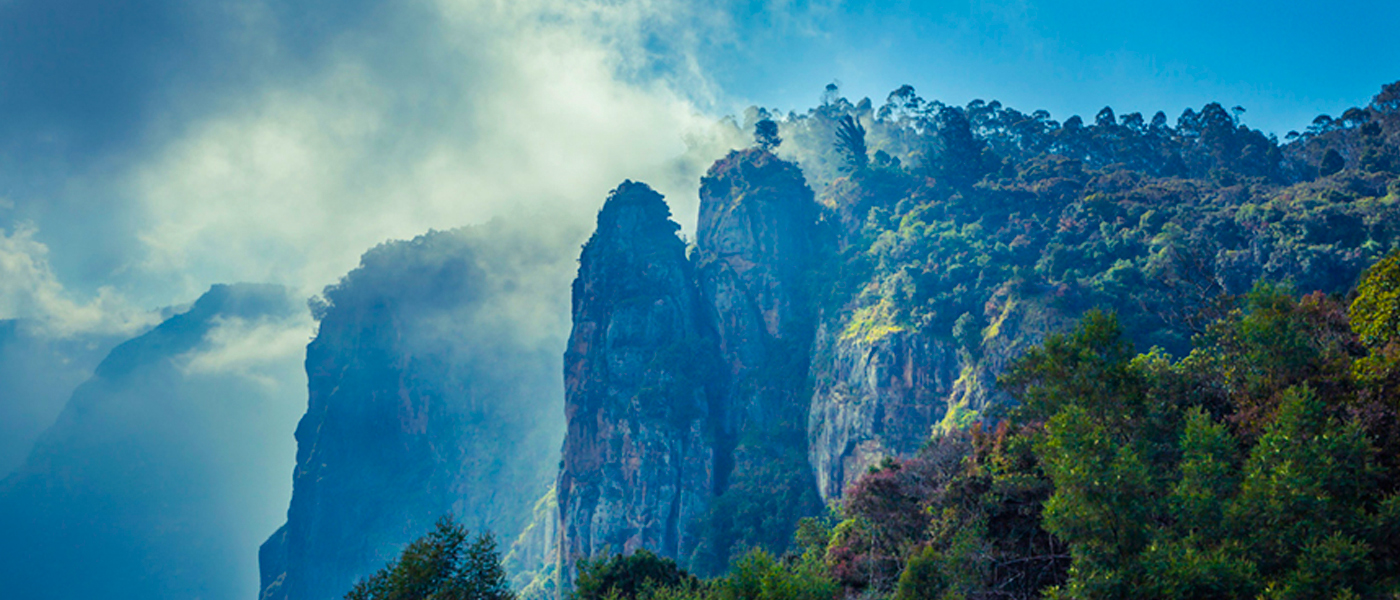 Kodaikanal
Plan your cheap Kodaikanal trip today with meetmytour and enjoy best Kodaikanal travel experience..
Things to enjoy in
Kodaikanal(Tamil Nadu)
Kodaikanal is referred to as the Princess of Hill stations, located in Dindigul district in the state of Tamil Nadu, India. The earliest residents of Kodaikanal were the Palaiyar tribal people. Modern Kodaikanal was established by American Christian missionaries and British bureaucrats in 1845, as a refuge from the high temperatures and tropical diseases of the plains. Madurai is the nearest Airport to Kodai.
---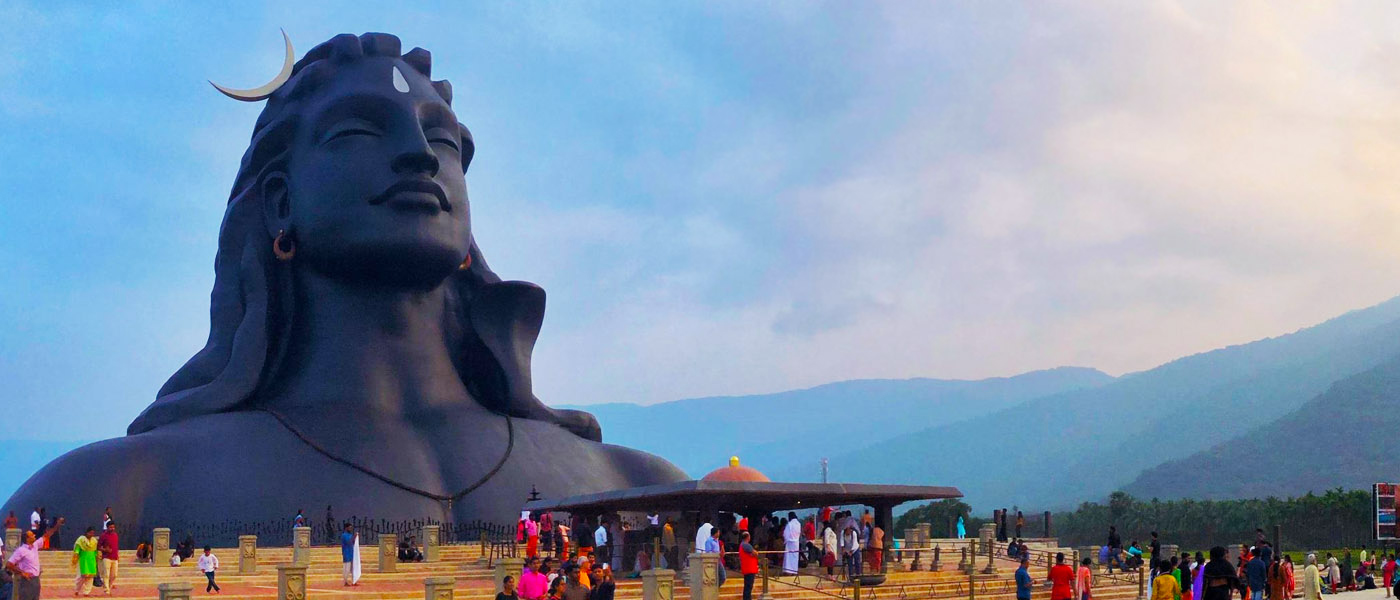 Coimbatore
Plan your cheap Coimbatore trip today with meetmytour and enjoy best Coimbatore travel experience..
Things to enjoy in
Coimbatore(Tamil Nadu)
---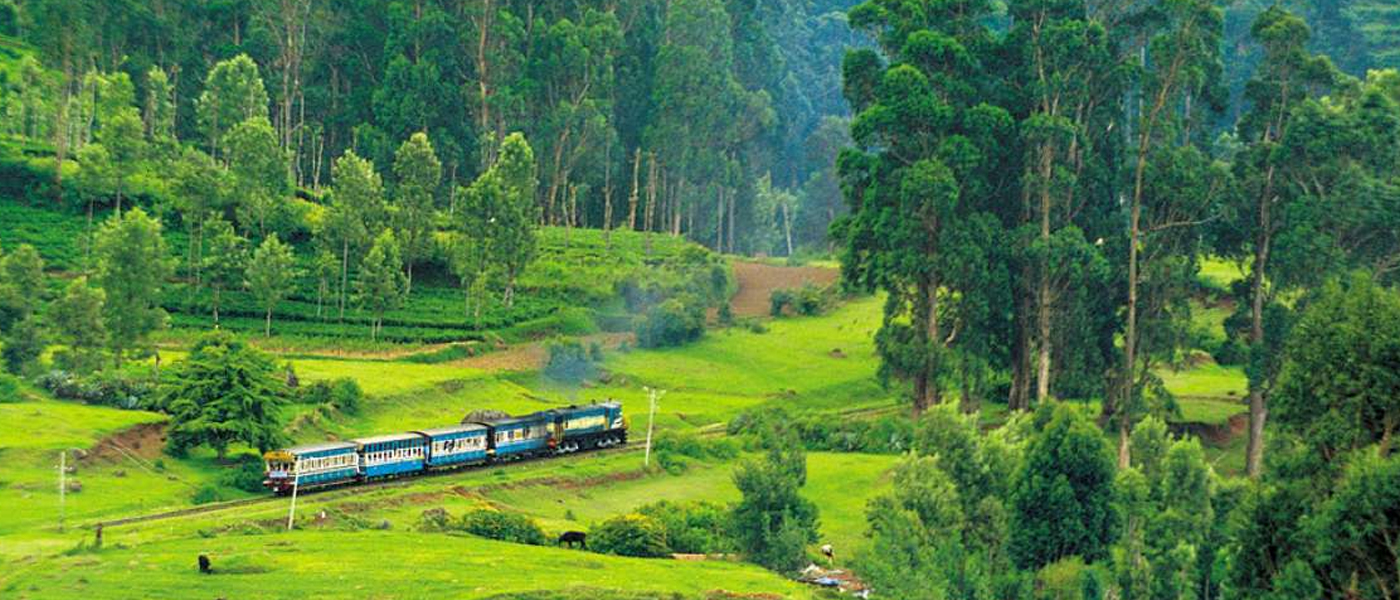 Ooty
Plan your cheap Ooty trip today with meetmytour and enjoy best Ooty travel experience..
Things to enjoy in
Ooty(Tamil Nadu)
Ooty also called Udhagamandalam, is a famous and beautiful hill station located in Nilgiri Hills, tamil nadu, ndia. Ooty was originally a tribal land occupied by the Toda and Badagas along with other hill tribes The area came under the rule of the East India Company at the end of the 18th century. The highest temperature ever recorded in Ooty was 25 °C. The wind chill may fall to as low as 5 °C during the day time. It is situated at an altitude of 2,240 meters above sea level.
---
Special offers
exclusively for you..!!
---
52 Reviews
---
R S
Ranjith Soman
Hotel in goa was not nice, even ac was not working properly after saying the issue nothing done by hotel management Cab driver was very friendly and a nice person, we need to have same person in next trip. Other than hotels, everything was nice and excellent.
- Friday, 15 January 2021 -
F
Frank Den
It was the best excursion on our India Cruise. Very relaxing and charming. Thanks meetmytour for all your supports.
- Tuesday, 19 January 2021 -
G G
Gayatri Gopinath
We were extremely pleased with our whole booking experience with meetmytour holidays. They provided best and good tour package options as compared to those from our local agents. Thank you meetmytour.
- Tuesday, 12 January 2021 -
V V
Vaishnavi Vaishu
Extremely satisfied family trip to Munnar. Meetmytour really guided us. Provided hotel Garden Resort was simply awesome. Thanks a lot guys. Highly recommended
- Friday, 15 January 2021 -
A D
Aarshad Devani
A great service guys, highly recommended services. Would use again immediately. Thanks a lot.
- Tuesday, 12 January 2021 -
A G
Ashley Grace
Holiday package to Kerala was an amazing experience with meetmytour holidays. Plans are good but quality of house boat was not satisfactory. But we like the plan and execution. Thanks a lot.
- Tuesday, 19 January 2021 -
A V
Arjun Viswanath
I thought it doesn't need the help of any travel agency when we planning a trip within india. But accidently i have joined with my friends when they have planned a trip with Meetmytour. But this was totally a different experience. Its totally a tight plan, just a 5 days trip in idukki. Only they can make such an amazing plan. In this days we have covered vagamon, ramakkalmedu, thekkady and munnar. We enjoyed a lot and strongly recommend to everyone..!!!.
- Saturday, 26 December 2020 -
H K
Hafeez Khan
Excellent Hotels & Services. Good and better platform to plan all my future trips
- Tuesday, 19 January 2021 -
S M
Sohail Mohiuddin
I came across Meetmytour tour agency when I was looking for a honeymoon packages. we had a great holiday tour to Mauritius.. since the day 1 Susan was with us and helped us in every aspect and planned our honeymoon tour without any difficulties.. Really appreciate your services. Thanks meetmytour.
- Thursday, 14 January 2021 -
A K
Amith Kumar
Trip was an exceptionally memorable one. We loved every bit of it. Mauritius was a wonderful host. The only concern for me was the location of the hotel. Overall it was a super experience. Thanks
- Sunday, 03 January 2021 -
G P
Govind Padma
Cost effective package with excellent services. Thank you for Meetmytour also whose staff actually involved personally in all our schedule. everything was perfectly managed and well organized. I should hit 5 star.
- Sunday, 17 January 2021 -
A R
Ashritha Ravali
Excellent arrangements from meetmytour..I really enjoyed my trip to goa. Meetmytour given all supports at right time to change our plan hotels and all. I always prefer this company for my future holidays.
- Wednesday, 13 January 2021 -
S S
Shahil Shanu
Great people to deal with.. They are really professional. My experience was cool.
- Monday, 11 January 2021 -
P J
Patric Jawan
Brilliant tour and so well organised. So much more then i expected . I so highly recommend this as a shore excursion. Fantastic value. Guides were very good.
- Saturday, 09 January 2021 -
S S
Shivan Sathya
Quite happy with all arrangements . Few things can be improved like 'there was lot of waiting time between flights '. We went on Family holidays to Mauritius and had a great time together
- Saturday, 09 January 2021 -
HONEYMOON TOUR PACKAGE - 5D/4N. OOTY, KODAIKANAL - Special Rates