South India (15 Days)
---
Best Of South India
Best Of South India (15Days/14Night) - Book Deluxe type Sightseeing tour package which covers Alappuzha, Kochi, Munnar, Thekkady, Chennai(Tamil Nadu), Pondicherry(Tamil Nadu), Madurai(Tamil Nadu), Ooty(Tamil Nadu), Bengaluru(Karnataka), Mysore(Karnataka) from meetmytour holidays with great savings.. Best Of South India offers AC CAB, House Boat, Experienced Driver Cum Guide .
---
What's
include
AC CAB, House Boat, Experienced Driver Cum Guide
AC Cab
Houseboat
Toll
Transfer and Siteseeing
What's
excluded
Excluded from Best Of South India
Additional sightseeing or extra usage of vehicle
Entrance Fees
Flight / Train / Bus charges.
Vehicle
Used
Hotels
Used
Day 1 : Bangalore Arrival at Bangalore airport/ railway station. Then proceed to the hotel. Bangalore is the capital city of Karnataka state which is well known as Garden city. Afternoon proceed for a half day city tour covering Lal bagh, Cubbon park, Iskon Srikrishna Temple, Vidhan soudha and finally at Commercial Street for a bit of shopping. Over night stay at Bangalore
Day 2 : Bangalore - Mysore (139Km). After breakfast proceed to Mysore. On the way visit Srirangapatana which was the capital of King Hyder Ali and his son Tippu Sultan. By noon at Mysore. Check in at the hotel. Afternoon visit Mysore Palace which is one of the major attractions of Mysore. Then to Mysore Zoo where you can see some of the rare species of wildlife.Evening proceed to world famous Brindavan garden extended over 150 acres. The musical fountain and light show adds attraction to the garden. Then return back to the hotel and over night stay at Mysore.
Day 3 : Mysore - Ooty (155Km). After breakfast check out from the hotel and proceed to Ooty. On the way visit Mudumalai forest and Bandipur forest. Check in to the hotel as you arrive in Ooty. Evening free for shopping and other activities and over night stay at Ooty
Day 4 : Ooty After breakfast proceed for a site seeing tour of Ooty. Visit the Doddabeta Peak which is the highest peak of Ooty. From here you will get a very panoramic view of the neighboring regions. By noon back at Ooty town. Afternoon visit the famous Botanical garden built in 1847 and the Ooty Lake were boating facility is available. Horse-back riding around the lake also is available. Overnight at Ooty.
Day 5 : Ooty- Cochin (Port city) (300Km). Morning after breakfast proceed to Cochin. Check into the hotel. Evening a city tour. Overnight at Cochin.
Day 6: Cochin - Alleppey(65Km). Morning after breakfast proceed to Alleppey. By noon check in at the house boat in Alleppey for a 20 hour house boating through the legendary backwaters of Kerala. On the way you will witness a full range of lifes and activities and some mind boggling sceneries. Overnight in the house boat. House boat is a private boat with fully furnished spacious bath attached bed rooms, hygiene kitchen ,dining area and private front deck to capture the beauty of the back waters.
Day 7 : Alleppey - Munnar (200Km). Morning after breakfast check out from the houseboat and proceed to Munnar. This beautiful hill station was once the summer capital of the British Government in India. The never ending vast expanse of tea plantations and the round the year moderate climate makes it a little haven for visitors. Then to Rajamala- house of the highly endangered mountain goats - the Nilgiri Thars. Then to Lakkam water falls which is accessible by a short trek through the forest. Overnight in Munnar.
Day 8 : Munnar Morning to Echo point and Mattupetty Dam. Speed boating facilities are available here. The dam is flanked by forests and vast expanse of grass land on one side and the Kundala tea plantation on the other. Afternoon visit pothamedu view point and blossom park. Overnight in Munnar.
Day 9 : Munnar - Thekkady (wild life sanctuary & Spice plantation)(120Km). Morning proceed to Thekkady. By noon at Thekkady. Afternoon at Periyar lake around which the sanctuary is built, for boating. This is the only sanctuary in India where you can have the unique experience of viewing the wild life at close quarters from the safety of a boat. Stay in Thekkady.
Day10 : Thekkady - Madurai (136Km). Morning after breakfast proceed to Madurai. Visit Sri Meenakshi sundareshwara temple, the temple art museum, puthu Mandapam, Raya gopuram etc and evening return back to hotel and over night stay at Madurai
Day 11 : Madurai - Trichy (128Km). After breakfast, drive to Trichy (Thiruchirappally) . This is situated on the banks of river Cauvery. Then visit Rock Fort Temple which is in the centre of the city. Overnight at the Trichy.
Day 12: Trichy - Pondicherry (196Km). Morning after breakfast proceed to Pondicherry. Check in at the hotel. Afternoon cover former French settlements and Arabindo Ashram. Over night stay at Pondicherry .
Day 13: Pondicherry - Mahabalipuram (132km). Morning after breakfast proceed to Mahabalipuram. Afternoon visit the Shore Temple built in the shape of a Pyramid. Then visit Arjunas Penance, a carving done in the face of a huge rock. Over night stay at Mahabalipuram .
Day 14: Mahabalipuram - Chennai (58Km). Morning after breakfast proceed to Chennai. Afternoon visit to St.George Fort and Guindy national park. Evening at Marina Beach. Overnight at Chennai.
Day 15: Chennai Morning after breakfast time for shopping at Chennai. Afternoon proceed to Chennai airport/railway station for return journey.
| South India Tour Package | Rate for a couple |
| --- | --- |
| Budget | Rs. 84,900/- |
| Deluxe | Rs. 93,800/- |
| Super Deluxe | Rs. 1,12,000/- |
| Luxury | Rs. 1,41,900/- |
Inclusion
Hotel accommodation in above said hotels/ resorts on twin sharing basis.
Daily breakfast.
20 hour boating in an a/c houseboat with all meals. (A/c can be used only between 9 pm and 7 am when the houseboat is haulting in case of Budget and deluxe package and a/c can be used full time for luxury package) (Applicable in only in packages where houseboat cruise and stay is inlcuded).
Transfers and site seeing as mentioned in the itinerary by a/c Indica for Budget/ Deluxe package and a/c Indigo/ Swift Dezire for luxury package.
Toll, parking, drivers batta, inter state tax etc.
All prevailing taxes like luxury taxes, service taxes and expenditure taxes where ever applicable.
Exclusion
Any air/ train fares & personal expenses like telephone, fax, internet, laundry etc
Entry tickets, permit fees, boat/ ferry tickets etc at various places of site seeing.
Location Covers
In Kerala
---
---
---
---
Location Covers
Outside Kerala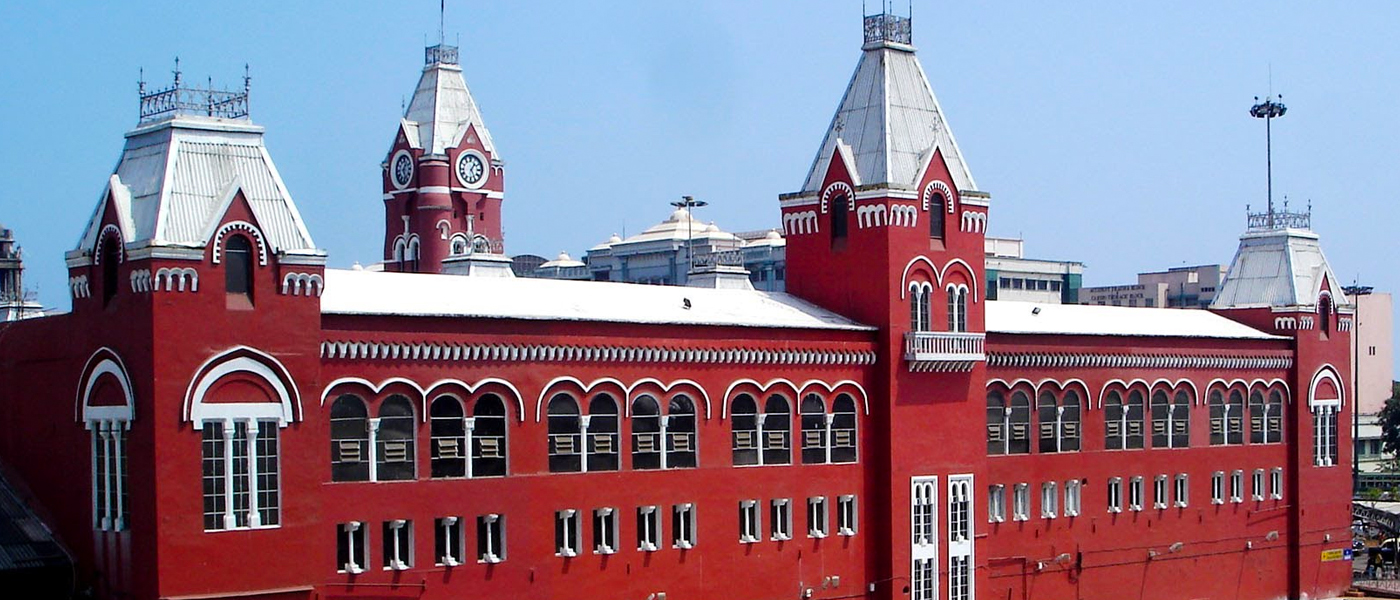 Chennai
Plan your cheap Chennai trip today with meetmytour and enjoy best Chennai travel experience..
Things to enjoy in
Chennai(Tamil Nadu)
Chennai is located on the south–eastern coast of India in the north–eastern part of Tamil Nadu on a flat coastal plain known as the Eastern Coastal Plains. Chennai, also known madras, is the biggest cultural, economic and educational centre of south India. In 2015 Chennai was named the hottest city (worth visiting, and worth living in for long term) by the BBC, citing the mixture of both modern and traditional values. The Chennai Metropolitan Area is one of the largest municipal economies of India. Chennai is also known as a major film production centre. Chennai is one of the 100 Indian cities to be developed as a smart city under the Smart Cities Mission.
---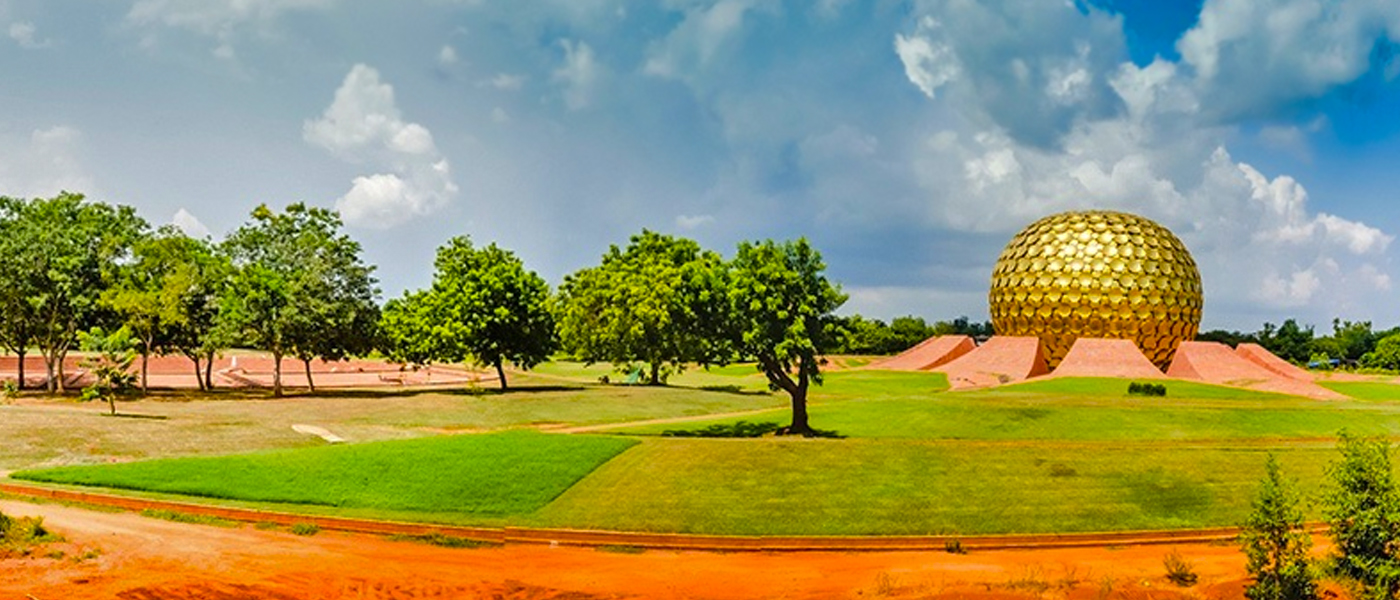 Pondicherry
Plan your cheap Pondicherry trip today with meetmytour and enjoy best Pondicherry travel experience..
Things to enjoy in
Pondicherry(Tamil Nadu)
Pondicherry, also called Puducherry, is the capital of the Indian Union Territory of Puducherry. The older 'French' part of town is full of quiet, clean streets, lined with bougainvillea-draped colonial-style townhouses numbered in an almost logical manner. The marketplace Poduke or Poduca is as a Roman trading destination from the mid 1st century. The French East India Company established this city as their headquarters in 1674. The average maximum climate of pondicherry is 36 °C (97 °F).
---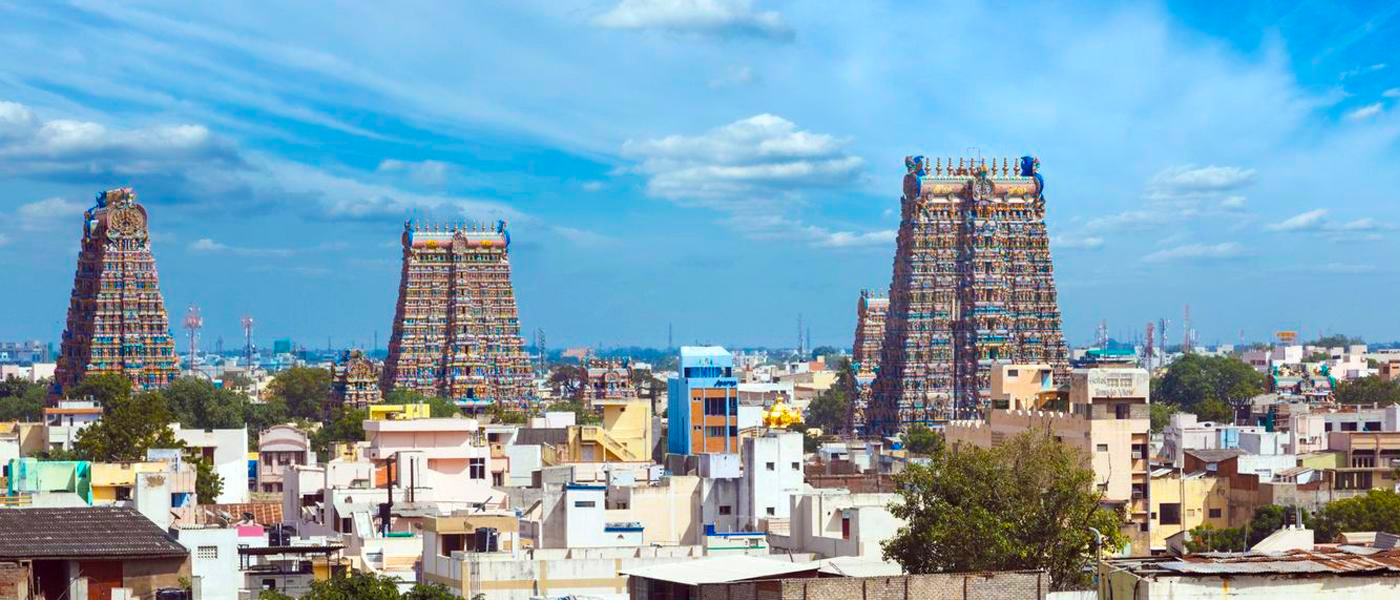 Madurai
Plan your cheap Madurai trip today with meetmytour and enjoy best Madurai travel experience..
Things to enjoy in
Madurai(Tamil Nadu)
Madurai is the cultural capital of Tamil Nadu, also the administrative headquarters of Madurai District. Madurai is famous for its temples built by Pandyan and Madurai Nayak kings in the Dravidian style of architecture. Signs of human settlements and Roman trade links dating back to 300 BC are evident from excavations by Archeological Survey of India in Manalur. Madurai has been inhabited since at least the 3rd century BCE.
---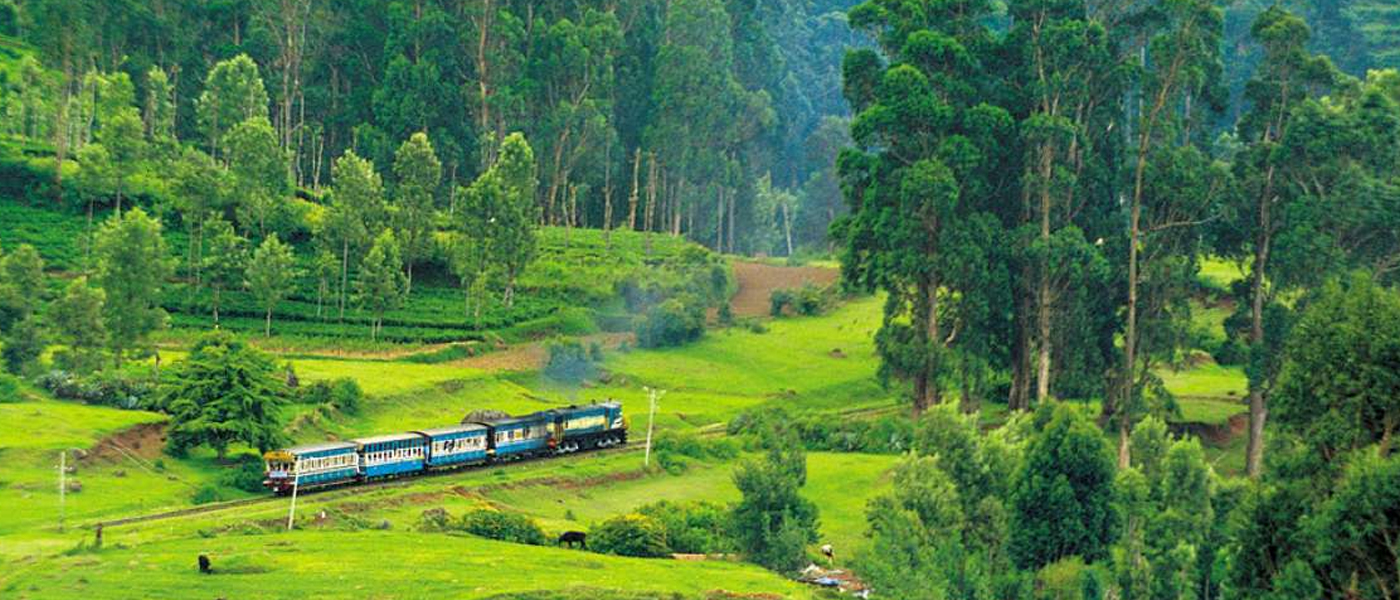 Ooty
Plan your cheap Ooty trip today with meetmytour and enjoy best Ooty travel experience..
Things to enjoy in
Ooty(Tamil Nadu)
Ooty also called Udhagamandalam, is a famous and beautiful hill station located in Nilgiri Hills, tamil nadu, ndia. Ooty was originally a tribal land occupied by the Toda and Badagas along with other hill tribes The area came under the rule of the East India Company at the end of the 18th century. The highest temperature ever recorded in Ooty was 25 °C. The wind chill may fall to as low as 5 °C during the day time. It is situated at an altitude of 2,240 meters above sea level.
---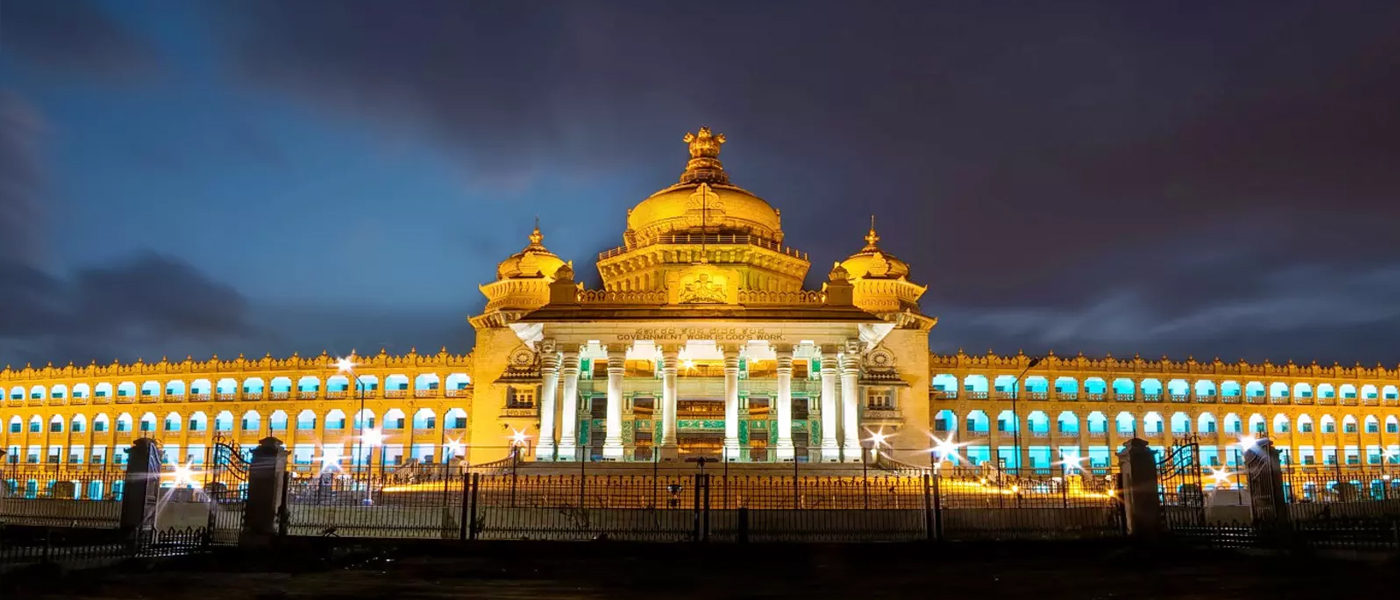 Bengaluru
Plan your cheap Bengaluru trip today with meetmytour and enjoy best Bengaluru travel experience..
Things to enjoy in
Bengaluru(Karnataka)
Bangalore, officially called Bengaluru, which is the capital of karnataka. This is one of the major IT Hub in kerala so it is called as the Silicon Valley of India.
---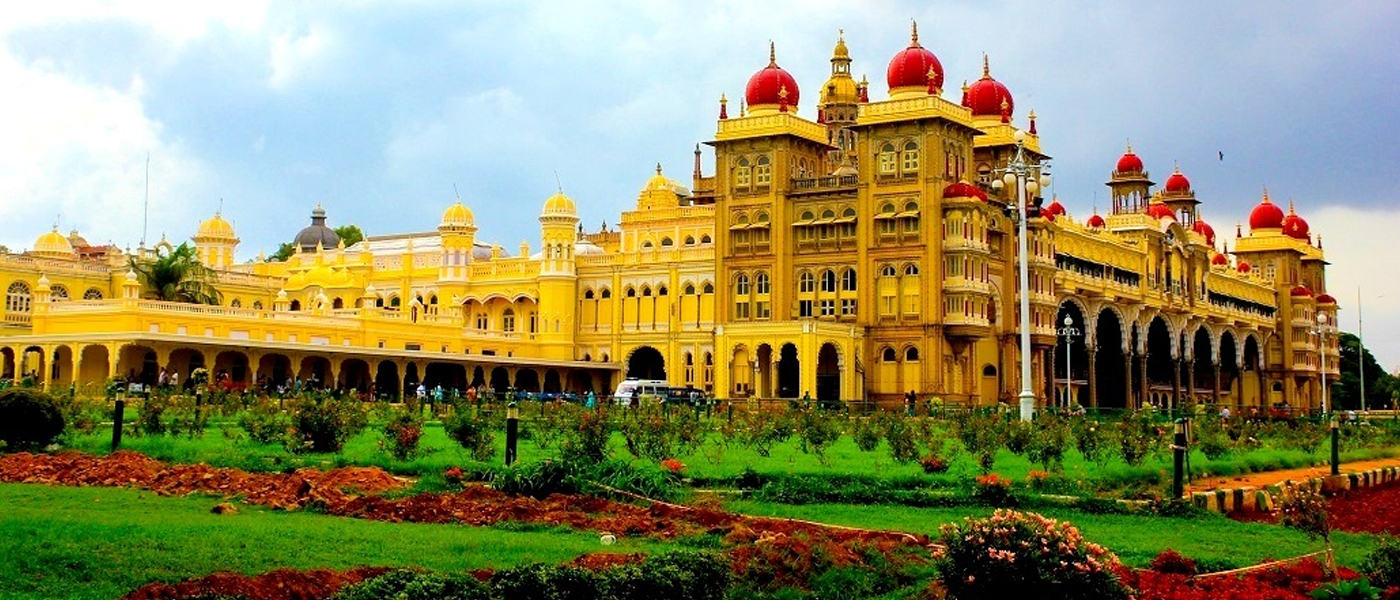 Mysore
Plan your cheap Mysore trip today with meetmytour and enjoy best Mysore travel experience..
Things to enjoy in
Mysore(Karnataka)
Mysore, officially called Mysuru, is located in Karnataka, India. It is generally known as The City of Palaces. It is noted for its heritage structures and palaces, including the Mysore Palace, and for the festivities that take place during the Dasara festival when the city receives a large number of tourists from around the world.
---
Special offers
exclusively for you..!!
---
66 Reviews
---
T J
Tessy James
Its really a nice experience in Kerala with meetmytour. They have given the best plans for me. Each day was amazing, especially in houseboat. I really recommend Them. Thanks guys for that amazing Trip
- Friday, 16 October 2020 -
P J
Patric Jawan
Brilliant tour and so well organised. So much more then i expected . I so highly recommend this as a shore excursion. Fantastic value. Guides were very good.
- Thursday, 15 October 2020 -
Z A
Zahra Ali
All travel arrangements and hotel stay was very nice and as per our initial plan. Driver was very co-operative(excellent and safe driving). Munnar local sightseeing and Alleppy houseboat stay was really a new and exciting experience.
- Tuesday, 20 October 2020 -
S S
Sonu Sharma
Extra ordinary service done by ruhi chandel. Really great coordination and great followp. Thank u.
- Tuesday, 20 October 2020 -
A G
Ashley Grace
Holiday package to Kerala was an amazing experience with meetmytour holidays. Plans are good but quality of house boat was not satisfactory. But we like the plan and execution. Thanks a lot.
- Sunday, 25 October 2020 -
A K
Aneesh Karunakaran
Our agent meetmytour was very prompt and helped me a lot ,thanks for such a nice Hotel view and services. It was good and highly recommended.
- Sunday, 25 October 2020 -
S C
Shihab City
Thanks meetmytour for your amazing services. We enjoyed a lot. Special thanks to Mr. Pratheesh for arranging everything in time..
- Thursday, 01 October 2020 -
R S
Ranjith Soman
Hotel in goa was not nice, even ac was not working properly after saying the issue nothing done by hotel management Cab driver was very friendly and a nice person, we need to have same person in next trip. Other than hotels, everything was nice and excellent.
- Wednesday, 21 October 2020 -
N S
Namrata Sharma
Meetmytour Kerala travel quote was better, hotels given were good. Cab service was good, and driver Sibu was well versed with local area. Overall a very good experience. Thanks Meetmytour team. mainly Mr. Pratheesh for all supports.
- Saturday, 24 October 2020 -
T B
Tamjid Banu
First of all, I would like to Thank meetmytour team and the driver Somaraj for the great experience we had. The hotels were very good and at serene locations, that was better because it was our honeymoon trip
- Saturday, 24 October 2020 -
A D
Anisha Daliya
Yes of course it was wonderful and amazing trip. Well organized & well planned. I can give 4+ or 5.. Whatever your service was amazing.
- Tuesday, 20 October 2020 -
L D
Laura D
Really enjoyed our Southern India trip with the most helpful team. Thanks meetmytout team for all your supports. In Kochi we stayed at the York Hotel, clean and comfortable and the staff could not have been more helpful. Overall we enjoyed a lot and hope to visit again.
- Saturday, 26 September 2020 -
K G
Khushi Gupta
I booked my Mauritius vacation through Meetmytour. Meetmytour holidays handled our vacation planning. special thanks to Mr. Ajith for arranging everything for us.
- Saturday, 17 October 2020 -
K G
Kopal Gupta
We had a great goa trip because of Meetmytour holidays. Hospitality, awesome service and responsibility are super and top rated. Thank you.
- Friday, 16 October 2020 -
S S
Stanly Shaju
Best concept for travelers and for Hotels, Travel agencies, Cabs, Guides and Restaurants. Easy to list your services in meetmytour..
- Thursday, 01 October 2020 -
Best Of South India - Special Rates