Thekkady (3 Days)
---
Explore thekkady with Alleppey
EXOTIC THEKKADY WITH ALLEPPPEY (3Days/2Night) - Book Deluxe type Backwater tour package which covers Alappuzha, Kochi, Thekkady from meetmytour holidays with great savings.. EXOTIC THEKKADY WITH ALLEPPPEY offers Hotel stay with Breakfast, Cab, Sightseeing .
---
What's
include
Hotel stay with Breakfast, Cab, Sightseeing
AC Cab
Airport Pickup/Drop
What's
excluded
Excluded from EXOTIC THEKKADY WITH ALLEPPPEY
Additional sightseeing or extra usage of vehicle
Entrance Fees
Flight / Train / Bus charges.
Vehicle
Used
Hotels
Used
DAY 01:- COCHIN - THEKKADY
MorningArrive at Thekkady. Thekkady: India's largest wildlifesanctuary is a dream destination for any tourist visiting India. With itsbountiful treasures of tropical flora and fauna, it is the ultimate reservoirof many endangered species and a rich tribal culture. Thekkady is a pleasantheaven on earth for those who love nature in its wild manifestations. Uponarrival check into the hotel and have lunch (personal expense).
Afternoon,proceed for a boat cruise at Periyar Lake in Thekkady, a soul stirring tour.Thekkady is synonymous with wildlife and nature treks. Periyar Lake: Located inthe heart of the forest, Periyar Lake is famous for fostering a wide species ofwildlife. Boating can be enjoyed on this lake, which serves as the reservoir ofthe dam and provides water to the forest.
Evening,Visit the city where you can enjoy traditional shows like Kadakali,Kalaripayattu (The Orients treasure trove, a gift to the modern world and themother of all martial arts), (All are optional and Direct payment) Get involvedin some shopping or opt for an Elephant Ride (on direct payment basis) in theevening. Return to the hotel in the evening and enjoy time at leisure. Enjoydinner and a comfortable overnight stay at the hotel..
DAY 2:- THEKKADY – ALLEPPEY
After breakfastproceed to Alleppey in the morning, which has an immense natural beauty, alsoknown as the "Venice of the East" and its famous for backwater cruising andboat race.Overnight at Hotel.
DAY 3 CHECK OUT AND DROP AT COCHIN (RETURN JOURNEY)
On this morningafter breakfast and check out the hotel back to your home destination.
Above mentioned/base category room accommodation on twinsharing basis.

Accommodation as mentioned with breakfast.
Any portage at airports and hotels, tips, insurance,wine, mineral water, telephone charges and all items of personal nature.

Optional activities mentioned in the itinerary.

Lunch are not included in CP plans.

Compulsory Gala Dinner on Xmas & New year Eve ifapplicable.

Any other services not specifically mentioned in theinclusions.

Entrance fees to Amusement parks & Boatingcharges.

Transportation
NOTE
·Price based on base category rooms. Price with higher categoryrooms are available on request.

We shall proceed with your booking once we have receivedthe payment from you & if we are not able to get the original hotels, weshall provide equivalent/ alternative hotels.
TERMS & CONDITIONS
BOOKING
ü Minimum50% of the payment should be remit at the time of confirmation.
ü Balancepayment should be made before 5 days of the tour.
EXTENSION OF STAY / DEVIATIONFROM TOUR ITINERARY
An extension/deviation of stay at the end of the tour of travel arrangement ispermitted subject to maximum validity and restrictions of the air ticket, seatconfirmation, and availability of accommodation prior to the commencement ofthe tour. The extra cost incurred to process the extension will be borneby the customer. It is the customer's responsibility to hold a confirmedseat for the return flight. When extension/deviation requested cannot be confirmed3 weeks prior to group departure, the customer is deemed to return on theoriginal flight/tour schedule booked and no cancelation of tour is allowed.
Extensions/deviations of stay will be Customer's own expense andtransfer to and from airport will not be provided.
For Tours on chartered flight, no extension/deviation will be permitted.
CANCELLATION & REFUND
Cancellation ofbooking of Tours or Tour Packages must be notified in writing with a minimum of30 days' notice prior to departure or within the specified period allowed asstipulated in the specific Tour or Tour Packages. All cancellation must beconfirmed by The Company in writing to be effective. Refund rates are based onthe date we receive your written cancellation notice.
The total amount of refund will be based on the amount of the confirmed tour ortour package less 10% as cancellation fee. For individual component supplied bythird party (ies), e.g. train services, air tickets, cruise, etc.; cancellationfee under terms and conditions of the third party (ies) shall apply.Cancellation fee of the third party (ies) will include refund administrativefee and any deposit committed to their suppliers to secure confirmation of theservices requested. Should the cancellation be made less than 30 days,the following condition shall apply.
| | |
| --- | --- |
| Date of Cancellation | Refund |
| 15 – 29 working days prior to departure date | 50% refund of tour cost or 50 per person whichever is higher |
| 8 - 14 working days prior to departure date | 25% refund of tour cost or 50 per person whichever is higher |
| 7 or less than 7 working days prior to departure date | No refund |
The Companyreserves the right to cancel a tour or booking made at any time before thedeparture for any reason whatsoever, including insufficient number of participants,our liability is limited to a refund of the monies paid.
The Company reserves the right to make adjustments to the itinerary wherevernecessary, due to unforeseen circumstances beyond our control. Any necessarymodifications to our itinerary will not deprive the tour participant of programfeatures in any way.
Location Covers
In Kerala

Alappuzha
Alappuzha
Alappuzha, Alappuzha is one of the most beautiful tourist destinations in south India to hold the attention of global tourists. Holidays in Alappuzha should be an amazing experience for all nature lovers. Plan your budgeted Alappuzha trip today with meetmytour and enjoy best Alappuzha, kerala travel experience..
Alappuzha History
Alappuzha Tourist Attractions
Reach Alappuzha
---

Kochi
Ernakulam
Kochi (Cochin) is a part of Ernakulam district, Kerala. Its one of the major city in India and is also called as the queen of Arabian sea. Occupied by the Portuguese in 1503, Kochi was the first of the European colonies in colonial India.
Kochi, Ernakulam is one of the most beautiful tourist destinations in south India to hold the attention of global tourists. Holidays in Kochi should be an amazing experience for all nature lovers. Plan your budgeted Kochi trip today with meetmytour and enjoy best Kochi, kerala travel experience..
Kochi History
Kochi is known as the financial, commercial and industrial, capital of Kerala. The origin of the name "Kochi" is thought to be from the Malayalam word kochu azhi, meaning 'small lagoon'. Railway station in Theni is the nearest station and is 60 km away. Over the years, Cochin has emerged as the commercial and industrial capital of Kerala and is perhaps the second most important city on the west coast of India (after Mumbai/Bombay).
Kochi Tourist Attractions
Fort Kochi, Mattachery, Cherai, etc
Reach Kochi
Its possible to reach this destination by road, rail, water and air. Nearest airport is nedumbassery and railway station is Ernakulam Junction.
---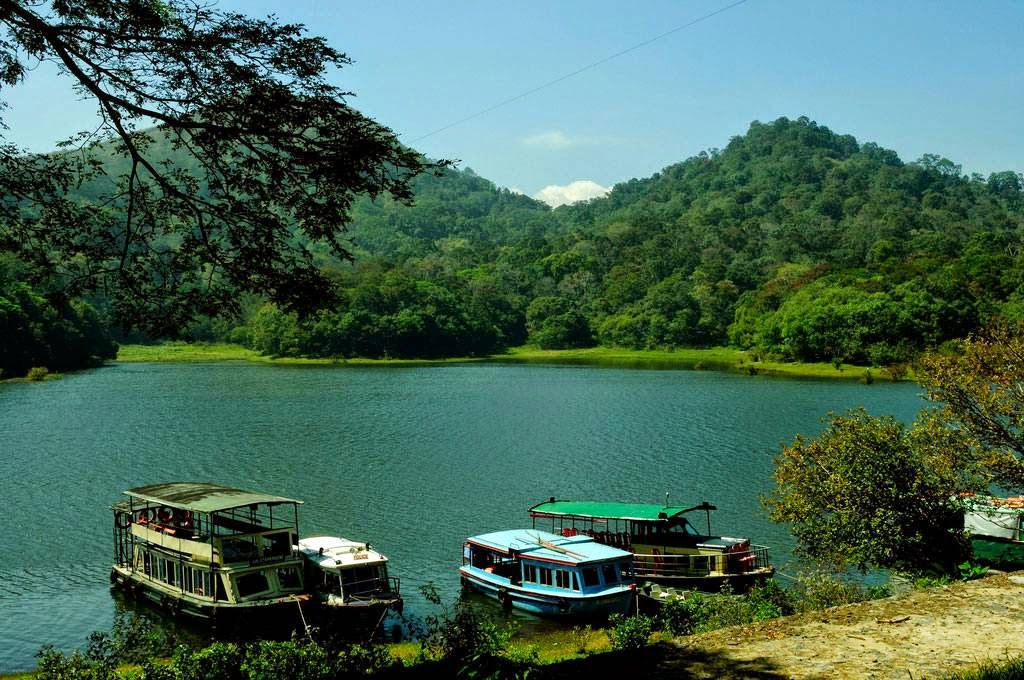 Thekkady
Idukki
Wildlife Sanctuary in Idukki
Thekkady, Idukki is one of the most beautiful tourist destinations in south India to hold the attention of global tourists. Holidays in Thekkady should be an amazing experience for all nature lovers. Plan your budgeted Thekkady trip today with meetmytour and enjoy best Thekkady, kerala travel experience..
Thekkady History
Thekkady, located in Kerala and TN boarder and is one of the finest wildlife reserves in India offers so many options like trekking, boating,, elephant safari, etc. The Periyar Wildlife Sanctuary is spread across 777 km2 (300 sq mi), of which 360 km2 (140 sq mi) is thick evergreen forest. The wildlife sanctuary was declared a tiger reserve in 1978.
Thekkady Tourist Attractions
Reach Thekkady
---
Special offers
exclusively for you..!!
---
13 Reviews
---
K G
Kopal Gupta
We had a great goa trip because of Meetmytour holidays. Hospitality, awesome service and responsibility are super and top rated. Thank you.
- Wednesday, 18 November 2020 -
S S
Stanly Shaju
Best concept for travelers and for Hotels, Travel agencies, Cabs, Guides and Restaurants. Easy to list your services in meetmytour..
- Tuesday, 03 November 2020 -
J N
Jamila N
Excellent place and services to take with your partner and family. Very good arrangements and pick up and drop done by meetmytour. The house boat itself is very clean and beautiful. Food is cooked onboard and is very tasty. Overall our experience with meetmytour tour was very good and will definitely come back with family!
- Wednesday, 18 November 2020 -
P J
Patric Jawan
Brilliant tour and so well organised. So much more then i expected . I so highly recommend this as a shore excursion. Fantastic value. Guides were very good.
- Tuesday, 17 November 2020 -
S V
Sojan Vincent
Trip is extremely excellent. Hotel location and staff is good. mr Rakessh was very helpful. Enjoyed a lot. Thanks meetmytour holidays for all supports. We called Mr. Pratheesh around 10.45 night to change our hotels. he helped and we got better options. Thank you all.
- Thursday, 26 November 2020 -
K S
Kajal Shah
If somebody ask me about any travel agency where a trip for holiday can be booked, I will definitely recommend meetmytour because of the service. they planned our Mauritius family trip with top rated services and supports. Plan was nice and we really enjoyed.
- Thursday, 26 November 2020 -
T R
Terence R
Wonderful trip with very entertaining guides. Thoroughly enjoyed the backwaters and were given a very tasty Lunch. Really great coordination and great followp. Thank u.
- Tuesday, 17 November 2020 -
S u
Sachin udayan
Booking with meetmytour was best decision because they helped me so much in booking of all the things as well as they had been in touch with me during trip. trip was very good and as per the trinary. All hotels and local drivers are nice.
- Tuesday, 24 November 2020 -
K G
Khushi Gupta
I booked my Mauritius vacation through Meetmytour. Meetmytour holidays handled our vacation planning. special thanks to Mr. Ajith for arranging everything for us.
- Thursday, 19 November 2020 -
S C
Shihab City
Thanks meetmytour for your amazing services. We enjoyed a lot. Special thanks to Mr. Pratheesh for arranging everything in time..
- Tuesday, 03 November 2020 -
R S
Ranjith Soman
Hotel in goa was not nice, even ac was not working properly after saying the issue nothing done by hotel management Cab driver was very friendly and a nice person, we need to have same person in next trip. Other than hotels, everything was nice and excellent.
- Monday, 23 November 2020 -
S K
San King
Happy with the smooth services and hassle-free travel experience from meetmytour travel agent. Keep up the good work guys.
- Friday, 27 November 2020 -
G G
Gayatri Gopinath
We were extremely pleased with our whole booking experience with meetmytour holidays. They provided best and good tour package options as compared to those from our local agents. Thank you meetmytour.
- Friday, 20 November 2020 -
K A
Kumayl Ali
It was a wonderful Honeymoon. Thanks to meetmytour especially Ms. Pratheesh for arranging this wonderful trip and Mr. Saminathan for excellent and safe driving and for his co-operation. Thanks to all again. Highly recommended to everyone who visits Kerala
- Thursday, 26 November 2020 -
V V
Vaishnavi Vaishu
Extremely satisfied family trip to Munnar. Meetmytour really guided us. Provided hotel Garden Resort was simply awesome. Thanks a lot guys. Highly recommended
- Monday, 23 November 2020 -
EXOTIC THEKKADY WITH ALLEPPPEY - Special Rates