Escape to Camp (2 Days)

Beach Camping @ Gokarna (2 Days)
---
Another different experience in the beach side at Gokarna, Karnataka
Gokarna Beach Camping (2Days/1Night) - Book Deluxe type Camping tour package which covers , Gokarna(Karnataka) from meetmytour holidays with great savings.. Gokarna Beach Camping offers Gokarna Beach .
---
What's
include
Gokarna Beach
Accomodation
Campfire
Parking Fees
Toll
Breakfast
Drivers Bata and Fuel Charge
Tax
Transfer and Siteseeing
What's
excluded
Excluded from Gokarna Beach Camping
Additional sightseeing or extra usage of vehicle
Flight / Train / Bus charges.
Guide charges
Travel Insurance.
Vehicle
Used
Hotels
Used
Group arrives at nearest junction, Meet and assistance on arrival by our representative.
Park the vehicle and be transferred to camp. After reaching at camp, have a Welcome drink and
orientation tour of camp site. Light up for the campfire evening and Dinner will be served by
9.00pm and overnight stay in Tents
8.30 Breakfast and checkout before 11am.
Tent Accommodation

Welcome Drink

Breakfast

Dinner

Bed Coffee

Music

24/7 Caretaker service at Campsite

Complementary Campfire



Salad, Peanut ,Onion Pakoda ,

1 veg/non veg dry , Fish limited, Pulka

Chapathi with gravy,

Rice, Rasam or Dhal, Papad, pickle, curd, sweet.

Breakfast : South Indian style with Tea or Coffee
( You have to inform the count of vegetarians at least a day before or else it will be treated as non – veg)
Waterproof Tents

Bed and Pillow Blankets

Washrooms Facility at the campsite

Parking facility

24/7 care taker
Check in Time : 4.00pm




Check out Time : 11.00 am
CHILDRENS POLICY
Up to 6 year will be complementary
CANCELLATION POLICY
Up to 10 days and above: 20% of the camp fee- per MeetMyTour

Up to 7-9 days: 30% of the camp cost per MeetMyTour

Up to 5-7 days: 50% of the camp cost per MeetMyTour

Less than 4 days: 100% of the camp cost per MeetMyTour
CAMP RULES & REGULATION
Dont go outside from the camp in night without the permission of Camp Manager

Dont use liquors and cigarettes inside the tent

Late check-in after 9.00pm is not possible
Location Covers
In Kerala
Package will cover outside kerala location.
Location Covers
Outside Kerala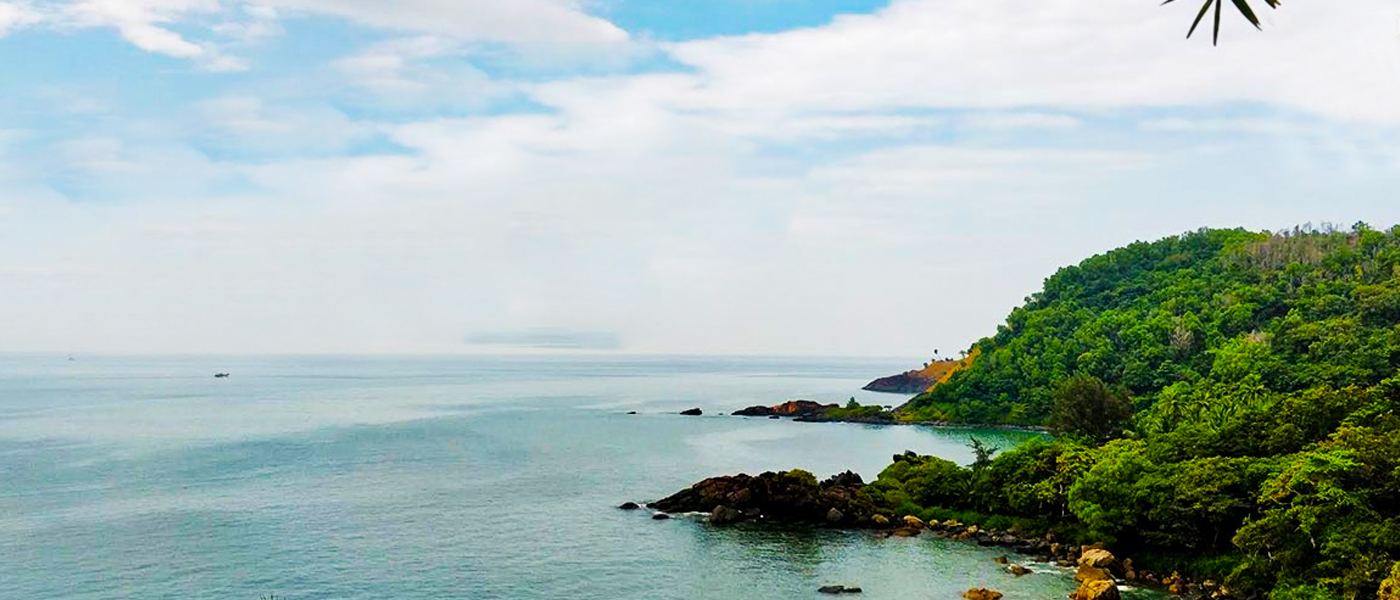 Gokarna
Plan your cheap Gokarna trip today with meetmytour and enjoy best Gokarna travel experience..
Things to enjoy in
Gokarna(Karnataka)
---
Special offers
exclusively for you..!!
---
22 Reviews
---
A K
Aneesh Karunakaran
Our agent meetmytour was very prompt and helped me a lot ,thanks for such a nice Hotel view and services. It was good and highly recommended.
- Monday, 30 November 2020 -
G P
Govind Padma
Cost effective package with excellent services. Thank you for Meetmytour also whose staff actually involved personally in all our schedule. everything was perfectly managed and well organized. I should hit 5 star.
- Saturday, 28 November 2020 -
K G
Kopal Gupta
Excellent booking experience with meetmytour. This is my 3ed trip with meetmytour and this was best among all. Great service teams. You guys are best for any trip.
- Thursday, 26 November 2020 -
A A
Aishwarya Agarwal
Thank you so much Susan for all arrangements to plan such amazing family trip to kerala. Below are some Good and Bad points so far. We had a great trip to kerala. Our travel agent meetmytour was super in planning and organizing such an amazing kerala trip.
- Friday, 20 November 2020 -
S M
Sohail Mohiuddin
I came across Meetmytour tour agency when I was looking for a honeymoon packages. we had a great holiday tour to Mauritius.. since the day 1 Susan was with us and helped us in every aspect and planned our honeymoon tour without any difficulties.. Really appreciate your services. Thanks meetmytour.
- Wednesday, 25 November 2020 -
H K
Hafeez Khan
Excellent Hotels & Services. Good and better platform to plan all my future trips
- Monday, 30 November 2020 -
A K
Amith Kumar
Trip was an exceptionally memorable one. We loved every bit of it. Mauritius was a wonderful host. The only concern for me was the location of the hotel. Overall it was a super experience. Thanks
- Saturday, 14 November 2020 -
L D
Laura D
Really enjoyed our Southern India trip with the most helpful team. Thanks meetmytout team for all your supports. In Kochi we stayed at the York Hotel, clean and comfortable and the staff could not have been more helpful. Overall we enjoyed a lot and hope to visit again.
- Sunday, 01 November 2020 -
A A
Archana Ajith
We had an absolutely fantastic vacation in Mauritius. We could not have been treated better!! People were just super. I would like to take some time and write this review to express our memorable holiday experience that was possible because of your exclusive package from meetmytour. Plan was proper one.. thank you so much for giving such a beautiful travel experience.
- Sunday, 29 November 2020 -
J N
Jamila N
Excellent place and services to take with your partner and family. Very good arrangements and pick up and drop done by meetmytour. The house boat itself is very clean and beautiful. Food is cooked onboard and is very tasty. Overall our experience with meetmytour tour was very good and will definitely come back with family!
- Saturday, 21 November 2020 -
S K
San King
Happy with the smooth services and hassle-free travel experience from meetmytour travel agent. Keep up the good work guys.
- Monday, 30 November 2020 -
S S
Stanly Shaju
Best concept for travelers and for Hotels, Travel agencies, Cabs, Guides and Restaurants. Easy to list your services in meetmytour..
- Friday, 06 November 2020 -
V K
Valsamma Karunan
Great experience. Enjoyed a lot during our family trip organized by meetmytour. Thanks a lot for all supports.
- Tuesday, 10 November 2020 -
F
Frank Den
It was the best excursion on our India Cruise. Very relaxing and charming. Thanks meetmytour for all your supports.
- Monday, 30 November 2020 -
N S
Namrata Sharma
Meetmytour Kerala travel quote was better, hotels given were good. Cab service was good, and driver Sibu was well versed with local area. Overall a very good experience. Thanks Meetmytour team. mainly Mr. Pratheesh for all supports.
- Sunday, 29 November 2020 -
Gokarna Beach Camping - Special Rates