Camping @ Meeshapuli Valley (2 Days)
---
Meeshappuli mala, Kolukkumala
Meeshapuli Valley Camping (2Days/1Night) - Book Deluxe type Camping tour package which covers Suryanelli from meetmytour holidays with great savings.. Meeshapuli Valley Camping offers NEAR BY : Meeshappuli mala, Kolukkumala .
---
What's
include
NEAR BY : Meeshappuli mala, Kolukkumala
Accomodation
Drivers Bata and Fuel Charge
Tax
Transfer and Siteseeing
Breakfast
Parking Fees
Toll
What's
excluded
Excluded from Meeshapuli Valley Camping
Additional sightseeing or extra usage of vehicle
Flight / Train / Bus charges.
Guide charges
Travel Insurance.
Vehicle
Used
Hotels
Used
Group arrives at Suryanelli. Park the vehicle at base and trek to the campsite
(400mtrs), Meet and assistance on arrival by our representative. Have a welcome drink
and orientation of camp site. By 7.30pm light up for the campfire and music just chill out
there. Have dinner at the Camp Site by 9.00pm, overnight stay in tent.
04:30am wake up and optional Jeep trek to Kolukkumalai (additionally payable) to
experience one of the most beautiful sunrise. Return to camp for breakfast and checkout.
OPTIONAL ACTIVITIES
1 JEEPTREK TO KOLUKKUMALAIFOR SUNRISE
2 PAAPPATHICHOLATREKKING
3 KAYAKING
4 ARCHERY( OLYMPIC )
5 ZIPLINE
6 TEAFACTORY VISIT
7 PAINTBALL
OPTIONAL ACTIVITIES ON DIRECT PAYMENT BASIS
Tent Accommodation

Welcome Drink

Breakfast

Dinner

Bed Coffee

Music

24/7 Caretaker service at Campsite
Chappathi and Chicken curry for Non Veg

Chappathi and Veg curry for vegetarians

( You have to inform the count of vegetarians at least a day before or else it will be treated as non – veg)
AMENITIES

Waterproof Tents

Bed, Pillow and Blankets inside the tent

Washrooms

Bike and Car Parking facility at the campsite

24/7 care taker
INR 500 per attempt till 20 pax, it
will be complementary if the total
Up to 6 year will be complementary
Up to 10 days and above: 20% of the camp fee- per MeetMyTour

Up to 7-9 days: 30% of the camp cost per MeetMyTour

Up to 5-7 days: 50% of the camp cost per MeetMyTour

Less than 4 days: 100% of the camp cost per MeetMyTour
THINGS TO REMEMBER
Jeep transfer to the camp for late checking after 09.00 pm is subject to availability of jeep.

Carry jacket to cover the cold

Late check-in after 9.00pm is not possible

You have to settle the full payment before 48hrs of check-in or else booking will be auto-cancelled from the system.
CAMP RULES & REGULATIONS
Dont go outside from the camp in night without the permission of Camp Manager

Dont use liquor and cigarettes inside the tent
Location Covers
In Kerala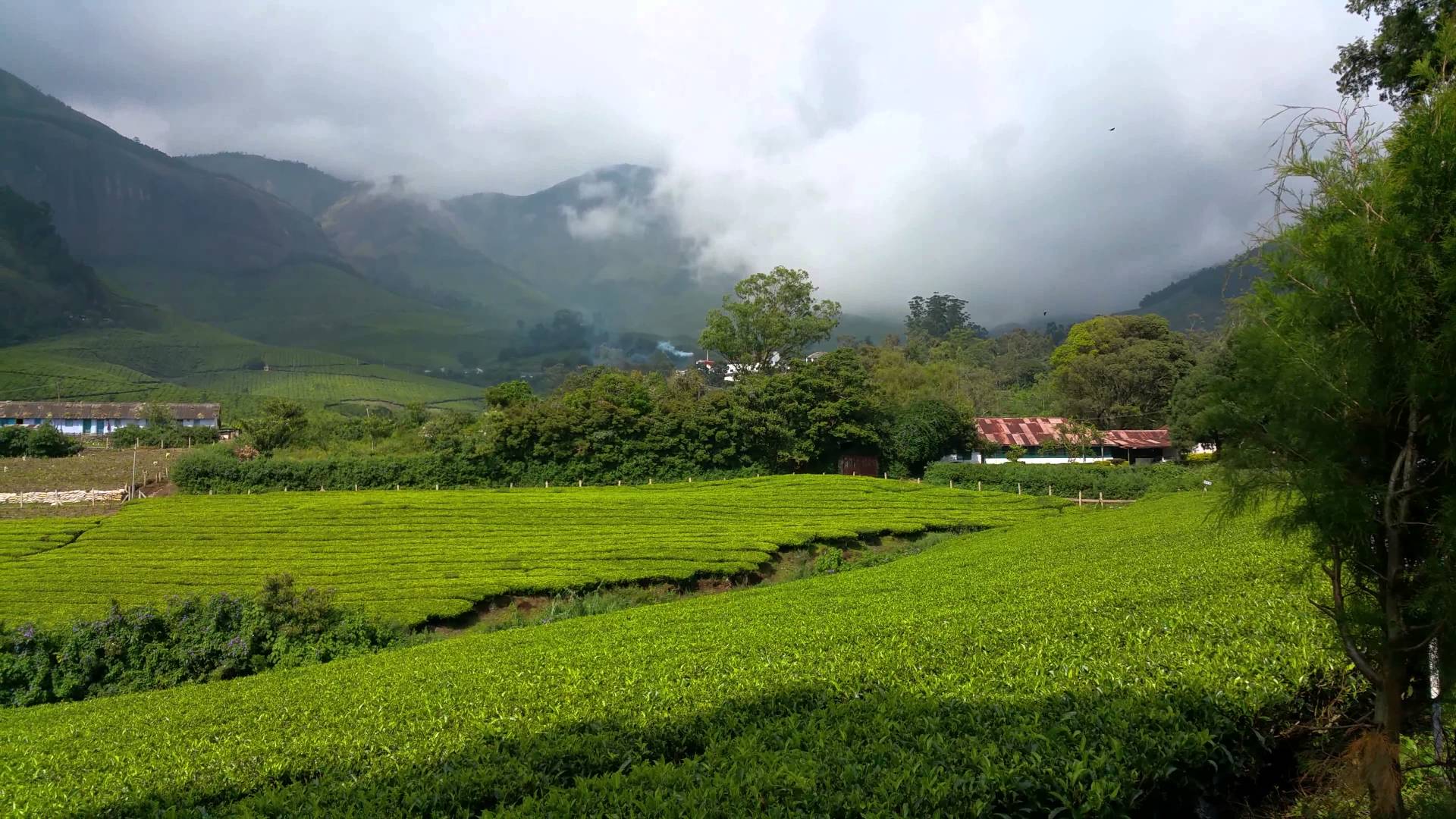 Suryanelli
Idukki
Beautiful destination in Idukki
Suryanelli, Idukki is one of the most beautiful tourist destinations in south India to hold the attention of global tourists. Holidays in Suryanelli should be an amazing experience for all nature lovers. Plan your budgeted Suryanelli trip today with meetmytour and enjoy best Suryanelli, kerala travel experience..
Suryanelli History
Suryanelli is situated at a height of 1,412 m (4,633 ft) from mean sea level. This area receives a higher amount of rainfall
Suryanelli Tourist Attractions
Reach Suryanelli
---
Special offers
exclusively for you..!!
---
18 Reviews
---
A V
Arjun Viswanath
I thought it doesn't need the help of any travel agency when we planning a trip within india. But accidently i have joined with my friends when they have planned a trip with Meetmytour. But this was totally a different experience. Its totally a tight plan, just a 5 days trip in idukki. Only they can make such an amazing plan. In this days we have covered vagamon, ramakkalmedu, thekkady and munnar. We enjoyed a lot and strongly recommend to everyone..!!!.
- Friday, 06 November 2020 -
S S
Stanly Shaju
Best concept for travelers and for Hotels, Travel agencies, Cabs, Guides and Restaurants. Easy to list your services in meetmytour..
- Friday, 06 November 2020 -
S S
Shahil Shanu
My recent trip to Thailand was beyond my expectations. Special Thanks to team #meetmytour for this amazing trip. They were really supportive throughout our trip. I strongly recommend #Meetmytour for your Thailand trip.
- Wednesday, 18 November 2020 -
S u
Sachin udayan
Booking with meetmytour was best decision because they helped me so much in booking of all the things as well as they had been in touch with me during trip. trip was very good and as per the trinary. All hotels and local drivers are nice.
- Friday, 27 November 2020 -
A D
Aarshad Devani
A great service guys, highly recommended services. Would use again immediately. Thanks a lot.
- Monday, 23 November 2020 -
H K
Hafeez Khan
Excellent Hotels & Services. Good and better platform to plan all my future trips
- Monday, 30 November 2020 -
Z A
Zahra Ali
All travel arrangements and hotel stay was very nice and as per our initial plan. Driver was very co-operative(excellent and safe driving). Munnar local sightseeing and Alleppy houseboat stay was really a new and exciting experience.
- Wednesday, 25 November 2020 -
S V
Sojan Vincent
Trip is extremely excellent. Hotel location and staff is good. mr Rakessh was very helpful. Enjoyed a lot. Thanks meetmytour holidays for all supports. We called Mr. Pratheesh around 10.45 night to change our hotels. he helped and we got better options. Thank you all.
- Sunday, 29 November 2020 -
K S
Kajal Shah
If somebody ask me about any travel agency where a trip for holiday can be booked, I will definitely recommend meetmytour because of the service. they planned our Mauritius family trip with top rated services and supports. Plan was nice and we really enjoyed.
- Sunday, 29 November 2020 -
P J
Patric Jawan
Brilliant tour and so well organised. So much more then i expected . I so highly recommend this as a shore excursion. Fantastic value. Guides were very good.
- Friday, 20 November 2020 -
K G
Kopal Gupta
Excellent booking experience with meetmytour. This is my 3ed trip with meetmytour and this was best among all. Great service teams. You guys are best for any trip.
- Thursday, 26 November 2020 -
S M
Sohail Mohiuddin
I came across Meetmytour tour agency when I was looking for a honeymoon packages. we had a great holiday tour to Mauritius.. since the day 1 Susan was with us and helped us in every aspect and planned our honeymoon tour without any difficulties.. Really appreciate your services. Thanks meetmytour.
- Wednesday, 25 November 2020 -
S S
Sonu Sharma
Extra ordinary service done by ruhi chandel. Really great coordination and great followp. Thank u.
- Wednesday, 25 November 2020 -
A K
Aneesh Karunakaran
Our agent meetmytour was very prompt and helped me a lot ,thanks for such a nice Hotel view and services. It was good and highly recommended.
- Monday, 30 November 2020 -
A A
Aishwarya Agarwal
Thank you so much Susan for all arrangements to plan such amazing family trip to kerala. Below are some Good and Bad points so far. We had a great trip to kerala. Our travel agent meetmytour was super in planning and organizing such an amazing kerala trip.
- Friday, 20 November 2020 -
Meeshapuli Valley Camping - Special Rates