MUNNAR KODAIKANAL (5 Days)
---
ernakulam,munnar Kodaikanal
Munnar Kodaikanal 4Day/3Night (5Days/4Night) - Book Deluxe type Honeymoon tour package which covers Eravikulam national park, Kochi, Mattuppetty dam, Munnar, Kodaikanal(Tamil Nadu) from meetmytour holidays with great savings.. Munnar Kodaikanal 4Day/3Night offers All meals, sight seeing And Transfer .
---
What's
include
All meals, sight seeing And Transfer
Accomodation
Drivers Bata and Fuel Charge
Toll
All Meals
Parking Fees
Transfer and Siteseeing
What's
excluded
Excluded from Munnar Kodaikanal 4Day/3Night
Additional sightseeing or extra usage of vehicle
Entrance Fees
Flight / Train / Bus charges.
Guide charges
House Boat charges
Travel Insurance.
Vehicle
Used
Hotels
Used
DAY 1: KOCHI TO MUNNAR
Arrive at cochin and drive to Munnar (04 Hrs drive). On the way enjoy some waterfalls and natural scenic spots like Chenkulam Dam, Pothenmade View point,etc. Check in to the hotel at Munnar and Overnight stay at Hotel
DAY 2: MUNNAR SIGHTSEEING
Munnar is situated 1600 Meter abov esea level. This majestic hill station was once the summer resort of the British government in South India. Local sightseeing of Munnar includes visit to Mattupetty Dam, Kundale Lake and Echo point, Rajamalai were the rarest species of mountain goat, "Nilgiri Thars", can be spotted. Overnight stay isarranged at Munnar.
DAY 3: MUNNAR TO KODAIKANAL
After check out the room we will bestart from Munnar will reach Kodaikanal at 6 am. Only the way to coimbatore you can enjoy beautiful sites like Marayoor sandal wood forest, Thoovanam waterfalls, etc. The journey is around 5 hrs and 180 km. Overnight stay hotel
DAY 4: KODAIKANAL SIGHTSEEING
After breakfast, proceed for a local sightseeing tour of Kodaikanal, it lies on the southern crust of the Palani Hills. The town is centered-around the star shaped Kodai Lake covering an area of sixty acres. Kodaikanal has thickly wooded slopes, well laid out stroll paths through picturesque landscapes, gorgeous waterfalls and steep rocky drops. Overnight hotel
DAY 5: – CHECK OUT
Check out from the hotel and Proceed to Madurai railway station/airport On time transfer to Airport / Railway Station to connect flight/ train for your onward journey.
INCLUSIONS
· Accommodation as discussed and confirmed between tour executiveand guest through email, with a mentioned meal plan
· Vehicle as per itineraryincluding toll, parking, fuel charges, and driver bata

NOTE
· Price based on base category rooms. Price with higher category rooms are available on request.
· We shall proceed with your booking once we have received the payment from you & if we are not able to get the original hotels, We shall provide equivalent/ alternative hotels.
EXCLUSIONS
• All personal expenses including entrance fees at all sightseeing spots
• Optional activities mentioned in the itinerary
TERMS& CONDITIONS
BOOKING
ü Minimum 50% of the payment should be remit atthe time of confirmation.
ü Balance payment should be made before 5 days ofthe tour.
EXTENSIONOF STAY / DEVIATION FROM TOUR ITINERARY
An extension/deviation of stay at the end of the tour of travel arrangement ispermitted subject to maximum validity and restrictions of the air ticket, seatconfirmation, and availability of accommodation prior to the commencement ofthe tour. The extra cost incurred to process the extension will be borneby the customer. It is the customer's responsibility to hold a confirmedseat for the return flight. When extension/deviation requested cannot beconfirmed 3 weeks prior to group departure, the customer is deemed toreturn on the original flight/tour schedule booked and no cancelation of touris allowed.
Extensions/deviations of stay will be Customer's own expense andtransfer to and from airport will not be provided.
For Tours on chartered flight, no extension/deviation will be permitted.
CANCELLATION & REFUND
Cancellation of booking of Tours or Tour Packages must be notified in writingwith a minimum of 30 days' notice prior to departure or within the specifiedperiod allowed as stipulated in the specific Tour or Tour Packages. Allcancellation must be confirmed by The Company in writing to be effective.Refund rates are based on the date we receive your written cancellation notice.
The total amount of refund will be based on the amount of the confirmed tour ortour package less 10% as cancellation fee. For individual component supplied bythird party (ies), e.g. train services, air tickets, cruise, etc.; cancellationfee under terms and conditions of the third party (ies) shall apply.Cancellation fee of the third party (ies) will include refund administrativefee and any deposit committed to their suppliers to secure confirmation of theservices requested. Should the cancellation be made less than 30 days,the following condition shall apply.
| | |
| --- | --- |
| Date of Cancellation | Refund |
| 15 – 29 working days prior to departure date | 50% refund of tour cost or 50 per person whichever is higher |
| 8 - 14 working days prior to departure date | 25% refund of tour cost or 50 per person whichever is higher |
| 7 or less than 7 working days prior to departure date | No refund |
The Company reserves the right to cancel a tour or bookingmade at any time before the departure for any reason whatsoever, includinginsufficient number of participants, our liability is limited to a refund ofthe monies paid.
The Company reserves the right to make adjustments to the itinerary wherevernecessary, due to unforeseen circumstances beyond our control. Any necessarymodifications to our itinerary will not deprive the tour participant of programfeatures in any way.
Location Covers
In Kerala
---
---
---
---
Location Covers
Outside Kerala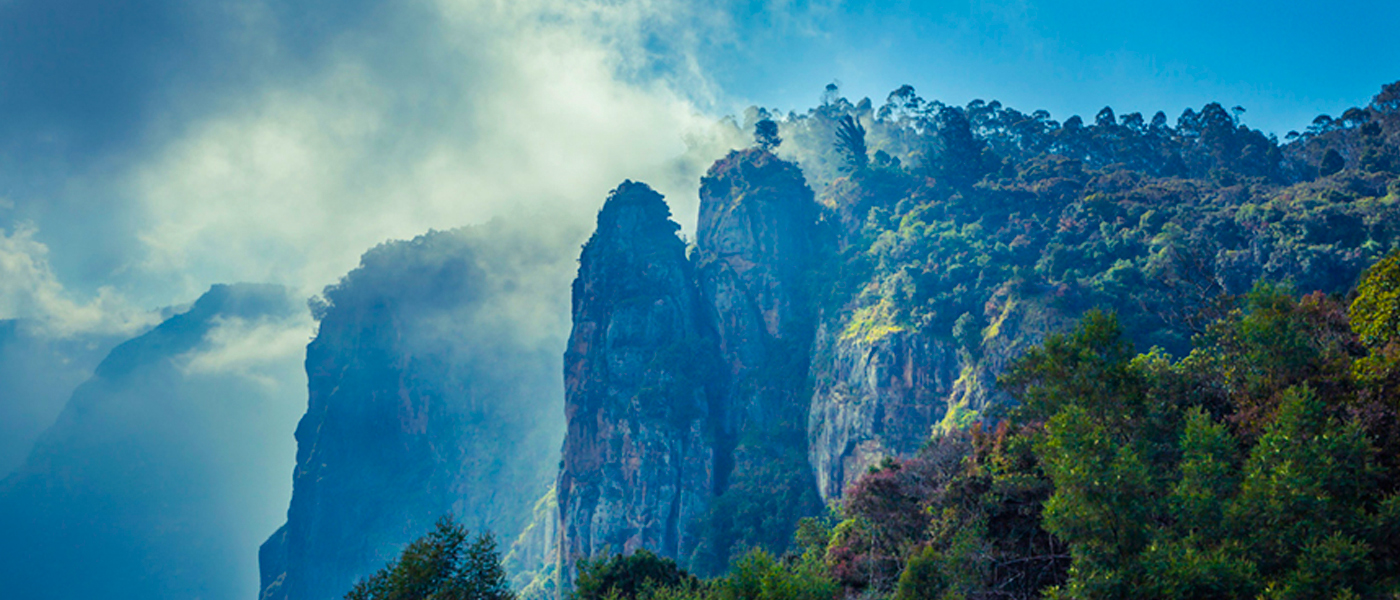 Kodaikanal
Plan your cheap Kodaikanal trip today with meetmytour and enjoy best Kodaikanal travel experience..
Things to enjoy in
Kodaikanal(Tamil Nadu)
Kodaikanal is referred to as the Princess of Hill stations, located in Dindigul district in the state of Tamil Nadu, India. The earliest residents of Kodaikanal were the Palaiyar tribal people. Modern Kodaikanal was established by American Christian missionaries and British bureaucrats in 1845, as a refuge from the high temperatures and tropical diseases of the plains. Madurai is the nearest Airport to Kodai.
---
Special offers
exclusively for you..!!
---
106 Reviews
---
P J
Patric Jawan
Brilliant tour and so well organised. So much more then i expected . I so highly recommend this as a shore excursion. Fantastic value. Guides were very good.
- Wednesday, 24 November 2021 -
A V
Arjun Viswanath
I thought it doesn't need the help of any travel agency when we planning a trip within india. But accidently i have joined with my friends when they have planned a trip with Meetmytour. But this was totally a different experience. Its totally a tight plan, just a 5 days trip in idukki. Only they can make such an amazing plan. In this days we have covered vagamon, ramakkalmedu, thekkady and munnar. We enjoyed a lot and strongly recommend to everyone..!!!.
- Wednesday, 10 November 2021 -
A A
Archana Ajith
We had an absolutely fantastic vacation in Mauritius. We could not have been treated better!! People were just super. I would like to take some time and write this review to express our memorable holiday experience that was possible because of your exclusive package from meetmytour. Plan was proper one.. thank you so much for giving such a beautiful travel experience.
- Friday, 03 December 2021 -
L D
Laura D
Really enjoyed our Southern India trip with the most helpful team. Thanks meetmytout team for all your supports. In Kochi we stayed at the York Hotel, clean and comfortable and the staff could not have been more helpful. Overall we enjoyed a lot and hope to visit again.
- Friday, 05 November 2021 -
K G
Kopal Gupta
We had a great goa trip because of Meetmytour holidays. Hospitality, awesome service and responsibility are super and top rated. Thank you.
- Thursday, 25 November 2021 -
A G
Ashley Grace
Holiday package to Kerala was an amazing experience with meetmytour holidays. Plans are good but quality of house boat was not satisfactory. But we like the plan and execution. Thanks a lot.
- Saturday, 04 December 2021 -
K P
Kutala Pavan
We had good experience with our travel agents. Meetmytour team especially Vimal was very co-operative and best provided facilities. Trip was good. munnar also.
- Friday, 03 December 2021 -
V K
Valsamma Karunan
Great experience. Enjoyed a lot during our family trip organized by meetmytour. Thanks a lot for all supports.
- Sunday, 14 November 2021 -
S V
Sojan Vincent
Trip is extremely excellent. Hotel location and staff is good. mr Rakessh was very helpful. Enjoyed a lot. Thanks meetmytour holidays for all supports. We called Mr. Pratheesh around 10.45 night to change our hotels. he helped and we got better options. Thank you all.
- Friday, 03 December 2021 -
A D
Aarshad Devani
A great service guys, highly recommended services. Would use again immediately. Thanks a lot.
- Saturday, 27 November 2021 -
V V
Vaishnavi Vaishu
Extremely satisfied family trip to Munnar. Meetmytour really guided us. Provided hotel Garden Resort was simply awesome. Thanks a lot guys. Highly recommended
- Tuesday, 30 November 2021 -
A R
Ashritha Ravali
Excellent arrangements from meetmytour..I really enjoyed my trip to goa. Meetmytour given all supports at right time to change our plan hotels and all. I always prefer this company for my future holidays.
- Sunday, 28 November 2021 -
A D
Anisha Daliya
Yes of course it was wonderful and amazing trip. Well organized & well planned. I can give 4+ or 5.. Whatever your service was amazing.
- Monday, 29 November 2021 -
S S
Shivan Sathya
Quite happy with all arrangements . Few things can be improved like 'there was lot of waiting time between flights '. We went on Family holidays to Mauritius and had a great time together
- Wednesday, 24 November 2021 -
K G
Khushi Gupta
I booked my Mauritius vacation through Meetmytour. Meetmytour holidays handled our vacation planning. special thanks to Mr. Ajith for arranging everything for us.
- Friday, 26 November 2021 -
Munnar Kodaikanal 4Day/3Night - Special Rates